It's time to face facts: DTC treatment is here to stay. And it's time to get proactive to ensure you benefit from the increased consumer interest in orthodontic treatment.
By Roger P. Levin, DDS
A difficult subject today in orthodontics is direct-to-consumer (DTC) treatment. There is a great deal of emotion around the emergence of several new companies and the individually branded aligners being offered by aligner companies and DSOs. There are still many questions to be answered but DTC treatment will be part of the orthodontic landscape going forward. This article addresses new issues and challenges that are emerging as DTC is growing and orthodontic practices need to be prepared to answer the inevitably more frequently asked question as to why a patient or parent should pay a much higher fee in an orthodontic office than some of the DTC offers that they see.
Although this can be a difficult and contentious subject, it would be like putting your head in the sand to not realize that the DTC market or the "almost DTC treatment through dental practices" market is now growing. Whenever a flurry of companies emerges, there is an increase in that product category. Orthodontists should map out all the types of competition that they face such as other orthodontic practices, general practices that offer large volumes of aligners, and the expansion of the DTC or "almost DTC" market.
None of this is meant to be depressing. This is an article about being proactive. I have three predictions that I will share to set up this article. They are:
DTC orthodontic treatment will continue to expand, and more companies will emerge in the short-term.
Consumers (your patients) will become more aware of the price differential between in-office orthodontic treatment and DTC orthodontics. This will lead to two-tiered pricing options (fees) in many orthodontic practices.
The total number of orthodontic cases started annually will increase. They are currently slightly over 6 million per year in the U.S. and this will grow as much as 25% to 35% due to the advent of DTC orthodontics. The question is who will benefit the most going forward: orthodontic practices or DTC companies?
These predictions indicate that new methods and approaches of orthodontic marketing and the treatment coordinator process need to be put in place. They need to assume and incorporate an understanding of the DTC market, pricing differentials, consumer psychology, and the ability to educate patients so that they decide to accept orthodontic practice treatment.
We are now seeing an expansion of DTC companies and branded aligners. As an example, Aspen Dental which has approximately 900 offices nationwide has launched branded aligners, a new product for patients who accept treatment leave with their first set of trays at their first appointment day. This means that they have now made a 100% commitment to accepting treatment and following through regarding payments. Does this mean that the aligners will become as well-known as Invisalign?
I have also recently seen advertising for several different DTC or highly convenient in-office aligners, which demonstrates that existing and new aligner companies are beginning to market and advertise to both dentists and the public. There are numerous variations of working with dental practices, dentists, and consumers. Some of these models will be very effective and some companies will prosper.
Where to Begin?
The individual orthodontic practice will need to re-orient their systems of marketing and the treatment coordinator (TC) process. Let's begin with marketing. Marketing will still need to be broad, diversified, spread out over five focus areas: patients, parents, referring doctors, social media, and the community. The mistake of the future will be to put all the eggs in one marketing basket as many practices do today and are very successful with that approach. However, what works today most likely will not work tomorrow, which is the nature of marketing. Marketing strategy is about figuring out what area to emphasize or, as in my recommendation, which five areas to emphasize.
Regardless of the focus area, practices must build more value into the marketing program. It will not be enough to be known for fun or as a PTA sponsor. It will not be enough to have a T-shirt contest for the kids. Practices will need to have a combination of 15 to 30 marketing strategies spread out across the five focus areas, many of which focus on answering questions about why your practice is the right practice and why your treatment is worth the fee.
Once an orthodontic practice is successful in attracting a person for a new patient consult, the practice then must make the case in the TC process as to why the parent or patient should accept the treatment and fees offered by the orthodontic practice. This can be done without coming across as negative or defensive, but any good business understands how to make a case for its product.
As an example, let's simply look at a watch. You can buy a watch for $10 or $10,000. You can buy an Apple watch, a digital watch, or a very expensive Swiss watch that doesn't do anything but tell time. There are Patek Philippe watches the cost $250,000 and all they have on it are two hands to tell time. The average consumer would wonder why in the world anyone would pay that kind of money when you can get a less expensive watch that does all kinds of other stuff for you. Yet, Patek Philippe has no problem selling out their watches every year. Why? These watches have an entirely different value proposition. The parts are handmade, there is a status that goes with having it, it will last for generations, and it is something special to pass down to the next generation. If you're successful at making the case for why your orthodontic practice has a better value than DTC treatment, your pricing will be seen as an essential part of getting quality orthodontics.
By the way, these questions about the practice's value will also go to front desk staff when patients call to possibly make appointments for a new patient consult. The entire practice should stay positive, have answers to these questions based on value and customer service, and offer excellent financial options.
This is not a gloom and doom article. It is an important article that does what Jim Collins talks about in his bestselling books. He calls it confronting the "brutal facts." I believe that the expansion of DTC orthodontics is a brutal fact. It is only a question of how big and how soon. Dealing with it successfully will involve revising systems and staff training, refocusing marketing on all five focus areas, building the case for value, and training the treatment coordinator for the inevitable questions that will occur.
We believe that orthodontic practices that move in the right direction cannot only do well but in many cases better than ever before. But you can't get there by standing still and waiting to see what happens. OP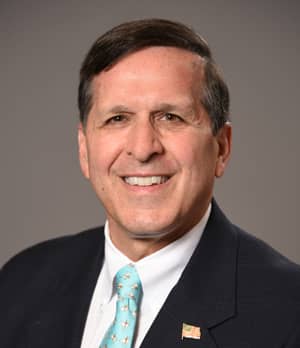 Roger P. Levin, DDS, is the CEO and founder of Levin Group, a leading practice management consulting firm that has worked with over 30,000 practices to increase production. A recognized expert on orthodontic practice management and marketing, he has written 67 books and over 4,000 articles and regularly presents seminars in the United States and around the world. To contact Levin or to join the 40,000 dental professionals who receive his Ortho Practice Production Tip of the Day, visit levingroup.com or email [email protected].