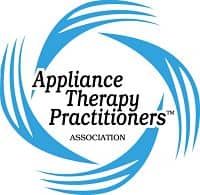 The Appliance Therapy Group (ATG), Chatsworth, Calif, will offer an entire day dedicated to exploring thetechniques, tools, and training of dental sleep medicine at the seventh annual Appliance Therapy Practitioners Association (ATPA) Symposium.
The ATPA symposium, an education-driven gathering of dental professionals, clinicians, and field-related experts, will take place March 11 through March 14, 2010, at the Green Valley Ranch Resort and Spa in Las Vegas.
The symposium will include 4 full days of lectures, instruction, and workshops, including presentations on "Appliance Therapy in the Treatment of OSA," and "A Non-Invasive Method for Treating Sleep." Speakers will include Jerald H. Simmons, MD; Michael S. Simmons, DMD; Ronald Prehn, DDS; Rosalia C. Burke, MD; and Rob W. Veis, DDS.
In addition to its focus on sleep, the symposium will include 2 full days devoted to staff training with Anita Jupp. Topics will include the principles of team play; goal orchestration; motivation strategies and education essentials; and the art of collaborative promotion, support, and success. And this year, participating orthodontists are invited to bring two members of their staff along free of charge.
Attendees will have the opportunity to earn as many as 42 CE credits and receive certification in the Perio-Protect® Method. They can also submit case presentations for display and feedback, participate in hands-on breakfast roundtable sessions, and attend lectures and workshops on topics from minor tooth movement to mouthguards to legal imperatives.