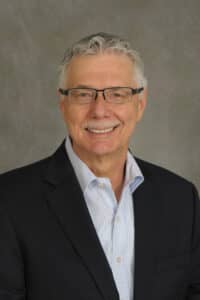 OrthoAccel Technologies Inc, Houston, has opened registration for its next complimentary webinar titled "Accelerate New Patient Calls with Accelerated Orthodontics." For orthodontists and staff members, the webinar will be streamed live on January 27, 2017 via orthoaccellearning.com.
Participants who complete the complimentary webinar and the subsequent exam will receive one CE credit accredited by the American Dental Association Continuing Education Recognition Program.
The webinar will be led by Leon Klempner, DDS (pictured), cofounder and CEO of digital marketing consultancy People & Practice. He will outline five key elements for a successful digital marketing strategy for orthodontic practices as well as implementation techniques.
"Online marketing opportunities have changed how orthodontists reach prospective patients, but the need to differentiate in order to grow their practices remains the same," said Klempner, who is a retired orthodontist. "When researching orthodontists, patients and parents have access to many resources such as third party online review sites and social media postings, so it's vitally important that an orthodontist use his/her online presence to stand out from peers."
He adds that as more patients make decisions based on online research, orthodontists should promote the latest technological advancements offered by their practices to differentiate themselves. One example he will discuss in the webinar is AcceleDent®, an FDA-cleared vibratory orthodontic device that is designed to speed up bone remodeling using SoftPulse Technology® that stimulates cellular activity and physiological bone turnover.
"Whatever the key differentiator," Klempner said, "orthodontists must promote it through various marketing channels in a way that resonates with prospective patients researching treatment options."
Klempner will lead webinar participants through the decision-making process from the consumer's perspective and provide best practices for identifying target audiences and implementing integrated marketing programs.
To register, visit orthoaccellearning.com.
Save