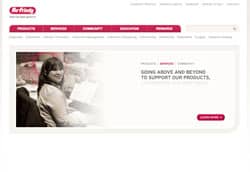 Hu-Friedy, Chicago, recently launched its new website, designed to make it easier for dental professional customers to access information about products and services.
The new site includes an enhanced product catalog, which features image magnification for product pages, multiple product views, and support materials on each product's page. In addition, the site has an upgraded search function, improved access to services and support, and access to Key Opinion Leader preferred kits and testimonials, as well as information on continuing education courses. The site also includes social media sharing functions, allowing users to share their favorite products via email or social media.
For more information about this and other orthodontic companies, visit our Market Guide.