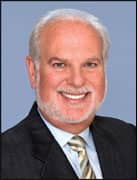 Roncone Orthodontics International,Vista, Calif, will continue to offer its Just Short of Perfect (JSOP®)orthodontic seminars in 2012. The year-long personalized programconsists of four 4-day group sessions throughout the year in Vista,Calif.
The sessions, led by Ron Roncone, DDS, MS (pictured), will cover clinicalefficiencies, financial management, marketing, scheduling, and patientenrollment. JSOP also includes an in-depth analysis of eachparticipant's practice, after which Roncone will help developpersonalized solutions.
Seminars will start in March and April 2012. For more information, click [removed]here[/removed].
For more information on this or other orthodontic companies, visit our Buyer's Guide.