I've found the best way to improve is to surround myself with creative goal-oriented people who share their knowledge and inspire me to revolutionize the way we run our business. A couple of years ago, Jeff Kozlowski, DDS, and I sat down to define how we could boost our practices to a new level. We realized we had similar barriers preventing our businesses from growing to their full potential. In order to break through, we needed a new approach that allowed us to take an aggressive financial stance while being flexible with our patients.
As we brought our vision to life, we realized we were trapped under layers of industry myths that were blocking our progress, as well as a number of related barriers that were hindering our performance—specifically, insurance, billing, collections, and follow-up. Debunking these myths and breaking through these barriers in our own practices led to the creation of OrthoFi™.
OrthoFi is a comprehensive end-to-end solution that streamlines onboarding, stimulates conversions, and takes on insurance, patient processing, and collection. We built this technology ourselves and are now sharing it with other practices so they can not only benefit from it, but also learn from our mistakes.
So what are these myths that were holding us back?
MYTH 1: As soon as braces come off, patients scatter and stop paying their bill.
I've built my Detroit-based practice around offering the very best care available, and giving patients the faster, clearer options they want. But in Detroit, we also needed a way to make our treatment more affordable. Consultants always told me that if I let any patient other than the very top credit tier pay beyond treatment time, I would be opening a Pandora's box of delinquency and bad debt. For the longest time, we followed those guidelines. But when Detroit's economy was hit hard and carmakers were laying off thousands of people, we struggled with case acceptance and knew that we had to change our approach. We found that being flexible was key to weathering the storm, and that the fear of nonpayment was largely exaggerated. The truth is that delinquency risk in orthodontics is extremely low. In fact, the industry average is only about 2% to 2.5% past due beyond 30 days, and under 1% annual debt write-off. So we learned that basing our entire pricing program on the fear of nonpayment didn't make much sense.
However, we did have to change the way we were collecting, to be more consistent and professional. The key: By managing delinquency correctly from the very beginning, you also train your patients that due dates are concrete. In the end, we found the best results came by hiring collection experts to do what they do best. In our practice, we only average 0.2% past due past 30 days, and less than 0.1% write-off.
FACT: Flexibility gets you more starts, without increasing risk. Ever since we took this approach, the number of annual collections cases resolved successfully has soared.
MYTH 2: Flexible financing options will crush my cash flow.
Especially with all the lab-driven technologies with higher up-front costs, many doctors worry that having appealing down-payment options won't leave them enough cash to cover expenses. That's true, if you only offer a standard payment plan and a super-flexible plan without any thoughtful in-between options. We went through some leaner times before we figured out the solution.
The key: Providing patients with a wide array of options gets you more starts, but also balances your plan length and cash flow. By giving patients the power to design their own plan, we found most patients will actually choose a balanced plan with a fair down payment and a reasonable length of time for monthly payments.
FACT: Even though we offer highly flexible down payment and monthly plan options, our average cash flow has not changed.
MYTH 3: I do some follow-up with my pending patients, but I don't want to bother them.
If you don't have a consistent pending management protocol built around converting prospects within a short period of time, you're losing out on business that would have come your way. Salespeople have proven over many years that persistence results in increased business. The rationale that you and your treatment coordinator are not in sales is a myth.
By failing to follow up with multiple touches in the days/weeks following a consult, things slip through the cracks. In charting the demand curve of patients following a consult (Figure 1), you can see that within 45 days, you lose most, if not all, the demand. So if you're scheduling calls out a month because you're worried about bothering your patients, consider that you're significantly decreasing your chances of getting those starts. Our pending system in OrthoFi gives us real-time visibility to all patients who need follow-up, and keeps the team diligent and on-track about managing that activity daily. No one slips through the cracks.
FACT: A disciplined and consistent pending management protocol can increase your conversion percentage exponentially.
MYTH 4: Outsourcing collections diminishes my relationship with my patients.
Some consultants believe partnering with a company on collections will hinder or eliminate the personal connection between them and their patients. They contend that to build rapport with your patients, and provide the best service possible, collections should remain in-house as another touch-point with the patient.
[sidebar float="right" width="225″]
Practice Averages (Based on data gathered from 2014)
19% production growth in 2014 with only 7% more new patient exams
Collection: <0.2% past due AR beyond 30 days, and <0.1% written off
Balanced 36% average same-day-cash ($1,352 same-day-cash per patient, $773 average down payment)
Average plan length: <7% longer than estimated Tx times [/sidebar]
I think of it this way: Customer service shouldn't focus on the rearview mirror. What do I mean by that? Collecting money only ensures that you're being paid for treatments already rendered instead of focusing on building real relationships that translate to future referrals. Forward-looking customer service allows you to establish a more holistic approach within your practice.
In fact, it's hard to build healthy relationships through money exchanges that are rarely positive. Collection conversations can be tense and awkward leaving a patient in your office irritated and anxious. They can also drain your team's energy, and distract them from creating the best possible experience for each and every incoming patient. It's important that each person on your staff is performing the role they do best, so why not put insurance and collections into the hands of experts and free up time for your staff to really focus on growing the practice. I was able to improve my 30-60-90 by 18% in one of my locations just by outsourcing our collections, freeing my team to focus on what they are good at.
FACT: The less time you have to deal with insurance and collections, the more time you can spend with your patients developing productive and profitable relationships.
Conclusion
We have successfully eliminated barriers to growth and are now operating at the highest profitability possible. In creating the system, we broke down the myths we were trapped under so you don't have to. We knew that if a system like OrthoFi was working for us, then it would work for others. So, we created a universally scalable technology that would benefit other practices and help them realize their full potential. OP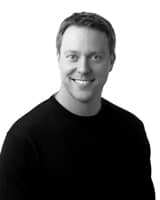 Jamie Reynolds, DDS, MS, attended the University of Michigan for both his undergraduate and dental studies. He earned his Master's in Orthodontics at the University of Detroit-Mercy. Reynolds is a Diplomate of the American Board of Orthodontics. He is a world-recognized leader in digitally customized orthodontic treatment, and he currently travels the world teaching concepts and techniques, with special focus on increasing access to world-class orthodontic treatment by making it affordable for everyone. Reynolds cofounded OrthoFi, a company designed to help doctors deliver leading-edge care in an affordable and financially balanced way.