Most orthodontists don't spend much time thinking about practice branding, but if you want to stand out from the crowd, a brand will make a difference.
By Roger P. Levin, DDS
Branding is one of the most important and least understood concepts in business and marketing. Many people have different views of what branding is and is not. However, most orthodontists don't think about branding at all. And that is a mistake. If you want to look like everyone else, then you don't have to worry about a brand. But if you want to stand out and differentiate your practice which will increase referrals and starts, then your brand will make all the difference.
You should make a conscious decision to define, select and promote your brand. This is a very dogmatic statement, but this is the way it needs to be for businesses that are serious about being known for something and that is really the simplistic, but definitive definition of branding—be known for something.
Quality, convenience, customer service, advanced technology, extended hours, better payment plans, etc., can all be possible brand selections. Sit down and give serious thought to your practice attributes. What is your practice really good at and don't simply stop with the word quality. Every orthodontist doing this exercise will think the quality differentiates them from everyone else and in most cases, it could not be farther from the truth.
Parents don't know one quality orthodontist from another, and they assume most orthodontists who have licenses provide quality. Quality alone may not be a sufficient brand but friendliness can. Five-star customer service can. Really fun, positive staff can. But not necessarily quality.
Once your brand is established, you need to promote it in a number of different areas and ways.
First, you promote it in your marketing program. You make sure that you are telling the world what your brand is and that everyone the practice touches knows your brand. This is important because branding takes time. Branding does not get immediate results unless your brand is having really low fees.
Second, incorporate your brand into every new patient phone call. New patients are not a slam dunk. Some don't schedule, some don't show up, and some don't accept treatment. By promoting your brand on the first phone call with excellent and exquisite scripting, you have increased the odds of a new patient scheduling, showing up, and starting treatment.
Third, incorporate the branding message at least three times into the TC consult. Three is a magic number in communication. People can remember three things and many people do not get the message until the third time they hear it. Work it into the TC consult and you will increase the percentage of starts by a significant amount.
That's it. Identify your brand, promote your brand, incorporate your brand, communicate your brand to everyone the practice touches and within 6 to 12 months your practice will start to see a revolution in referrals, starts, and production. Branding is powerful and should never be ignored. OP
Photo 87771023 © Phawat Khommai | Dreamstime.com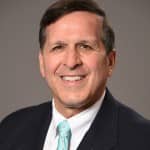 Roger P. Levin, DDS, is the CEO and Founder of Levin Group, a leading practice management consulting firm that has worked with over 30,000 practices to increase production. A recognized expert on orthodontic practice management and marketing, he has written 67 books and over 4,000 articles and regularly presents seminars in the United States and around the world. To contact Levin or to join the 40,000 dental professionals who receive his Orthodontic Practice Production Tip of the Day, visit levingroup.com or email [email protected].