At some point in your orthodontic career, you will be involved in a practice transition—whether it's hiring an associate to handle some of your caseload, bringing in a partner to share in all aspects of practice management and treatment, or selling your practice entirely as part of retirement or relocation. Given that fact, it's important to understand what the process of transition really entails.
When the time comes to begin the process of transition, you should seek out a transition specialist who specifically handles orthodontic practice transitions. This is not the time to save a little money by working with your CPA who has never drafted a Purchase & Sale Agreement or your practice attorney who has never transitioned a practice.
Steven M. Ziegler is vice president of Ziegler Practice Transitions Ltd, a dental practice transition firm that specializes in orthodontic practice transitions. He has personally been involved in hundreds of orthodontic practice transitions in all 50 states over the past 13 years and lectures to current orthodontic residents and practicing orthodontists on various aspects of the transition process. Ziegler also maintains the company's website, handles all marketing efforts, and manages its Practice Matching Program.
Even transition firms that primarily handle general dental transitions can make costly mistakes when trying to design an orthodontic practice transition. If you were not an orthodontist and your child needed treatment, would you take him/her to a general dentist or an orthodontist? While a general dentist understands dentistry, they do not have the skill set required to correct Class II or Class III malocclusions. It is the orthodontist who has the specific knowledge and experience that you seek.
Similarly, your CPA may understand your practice's finances, but will not have the necessary background to guide you through the practice transition process. Your practice attorney could draft the transition documents, but is likely not the best person for the job, either. Would you want your practice attorney defending you in a murder trial? The same logic applies to orthodontic practice transitions: hire an expert to do an expert job.
The first step in the process is determining the practice's Fair Market Value. The entire structure of the deal depends on what the financial realities are, and those realities are determined by a formal valuation. In the case of bringing in an associate, the appraisal will help set a baseline for comparison if the idea of partnership or sale comes up at a later date. In the case of bringing in a partner or hiring an associate with the specific purpose of selling the practice in a year or two, it determines the purchase price and aids in determining whether or not the proposed venture can be supported by the current cash flow. Appraisals are also important for retirement planning, estate planning, divorce settlement, and Separation Agreement purposes, and are essential for a rapid transition to maintain maximum value in the event of sudden disability or death.
The appraisal should consider the financial aspects of the practice: tax returns, profit & loss statements, asset values based upon asset inventory lists, age and condition of the equipment, etc, as well as intangible aspects of the practice: quality and expense of staff, location and relation to competition, age and condition of the facility (whether rented or owned), etc.
One of the most overlooked aspects of financial information, which is also the most important piece of the puzzle, is the amount of future contracts, or Contracts Receivable. Separate from Accounts Receivable—amounts already billed, but yet to be collected—are Contracts Receivable—amounts yet to be billed and yet to be collected.
Collectively, the Contracts Receivable represent the amount to be collected in the future, either from the responsible party or their insurance carrier, from completing treatment on all current, active patients. This value helps an appraiser determine whether or not the gross and net income values have been artificially inflated due to pre-collection of fees and verifies that the value is accurate. A practice that is grossing $700,000 and netting $350,000 is clearly worth more to a buyer if the patients owe $450,000 to complete their treatment than if they only owe $250,000.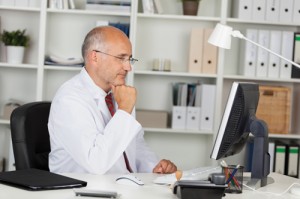 Likewise, a purchase price will be higher if the Contracts Receivable is higher due to longer payment schedules, smaller down payments, etc. Simply using a percentage of gross or a factor of net is often insufficient and can leave hundreds of thousands of dollars on the table—an amount many times greater than the cost of having the practice properly appraised in the first place.
The last thing to consider regarding the appraisal is whether or not to have the appraiser perform an on-site visit. Various firms have different opinions about whether or not an on-site visit is necessary to complete an appraisal. Typically, there is a significant added cost to an appraisal fee for those firms that require an on-site visit compared to an appraisal fee for those firms that do not.
Everything that is necessary can be accomplished off-site with accurate and extensive photographs of the interior and exterior spaces, thorough inventories, accurate financial reports, and thorough demographic reports eliminating the need for an appraiser experienced in orthodontic practice valuations to visit the office. Ask those transition firms you are working with what their fees are, whether they require an on-site visit or not, why they do or do not think it is necessary, and then weigh the added benefit versus the added cost on your own.
Once the practice has been properly valued, the next step depends on what it is you are trying to accomplish. If the valuation was for anything other than hiring an associate, bringing in a partner, or selling your practice, then you are done. If not, then you are going to need to find that associate, partner, or buyer. There are a number of resources available for that purpose. The only caution I would give is to make sure that you fully understand the cost of any broker's services, what they will do for you, and what additional fees and services will still remain after the broker's services have been rendered.
More often than not, brokers are merely matchmakers, and a hefty fee comes with that service. You will then still need to hire someone to design the plan and draft the transition documents. There are a number of orthodontic practice transition specialists that also offer free or low-cost matchmaking, and even the American Association of Orthodontists can assist in finding you a candidate.
After you have found someone for your practice, you need to negotiate the terms of the deal and then sign agreements that implement that plan. Some firms prefer to outline the broad strokes of the deal in plain English, get a final agreement between the parties, and then send the parties to attorneys to memorialize the plan with binding legal documents. Other firms prefer to go directly to the documents and negotiate through various rounds of revision. Each method has its pros and cons. By working directly from documents, much time can be saved because the exact wording of the Agreements is being refined while the broad strokes are being negotiated.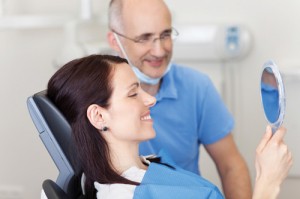 There is also a choice of how you want the representation to be handled. The parties involved can either elect to hire their own representation and negotiate from opposite ends toward the neutral ground, or they can elect to work together with one firm that will start from a neutral position and advise the parties equally. Again, both scenarios have their pros and cons. Adversarial representation can be very time-consuming, costly, and counterproductive, while co-representation requires both parties to have a strong desire to be fair, open, and actively involved throughout the process. You will need to think about which approach appeals to you and interview potential firms to determine their preferred approach and why.
There are certain aspects of transition that are not handled by specialty firms. For example, if you are selling your practice and you own the office real estate, you will want to make sure that the buyer is either obligated to purchase that real estate from you in conjunction with the sale of the practice or that a lease is in place with an option to purchase at any time and the requirement of purchase by the end of the lease term. Although an orthodontic practice transition specialist can and should give advice regarding the transfer of the office real estate in conjunction with transition, the documents required as part of that transfer are typically handled by local real estate attorneys.
There are many considerations at play throughout the transition process, and it is a venture that should not be taken lightly. You have spent years cultivating your practice, and you will want to make sure that the same level of care and attention is paid when either looking to expand or retire. Take the time to choose the right orthodontic practice transition specialist for you, and then begin working with them as soon as you begin to entertain the idea of transition. Like the old saying goes, "You don't know what you don't know." So, seek out a specialist, and let their expertise help guide your thinking. OP