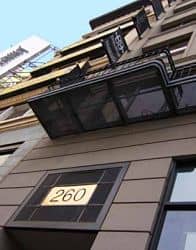 Wells Fargo Practice Finance, Dental Economics, ADA Business Resources?, and the American Dental Association recently announced the winners of the 2012 Dental Office Design Competition at the 2012 ADA Annual Session in San Francisco. All newly-built offices or offices with leasehold improvements or renovations completed between January 1, 2009, and December 31, 2011, were eligible to enter.
Good + Sears Orthodontics, located in San Francisco, was named Outstanding Specialty Practice. The practice is headed by Phoebe Good, DMD, MS, and Chad Sears, DMD, MS.
A panel of dental industry design experts selected the winners.