Becoming an orthodontic assistant is not just a stepping stone, but a great career opportunity to grow, says ADORE member Carol Eaton.
By Tonya Johnson
When Carol Eaton became certified as a dental assistant 46 years ago, she had no idea it would turn out to be "such a fulfilling, rewarding career." What's more, segueing into the orthodontic field during the course of that career, she saw "how unique" the orthodontic industry really is in the world of dentistry.
Eaton worked as a hands-on clinical assistant in general dentistry for the first 4 years, before transitioning over to orthodontic practice for the next 42. "I kept thinking in the back of my mind, this is just a stepping-stone. It ended up being a huge foundation in my career," she says.
As the orthodontic industry's standards evolved, Eaton went on to receive her license as a "registered" dental assistant. Over the course of her career, she's gone on to work as a self-employed management consultant, traveling (prior to the COVID-19 pandemic) around the country and around the world.
Really, Eaton's career is an example of the career opportunities available to orthodontic assistants.
"As [an orthodontic] representative, you could become a dental consultant. You could also become the manager of a single or multi-facility private practice. I didn't realize those options were available in the beginning," says Eaton.
"I think so many people still consider the assistant job as just a stepping-stone, telling themselves 'I'm going to do this until I can go back to school … I'll do this job while I'm raising my children and then I'll go back to get a real education.'"
Instead, Eaton wants assistants, and the orthodontic team as a whole, to realize their positions within the practice are not just stepping-stones, but rather a great career opportunity.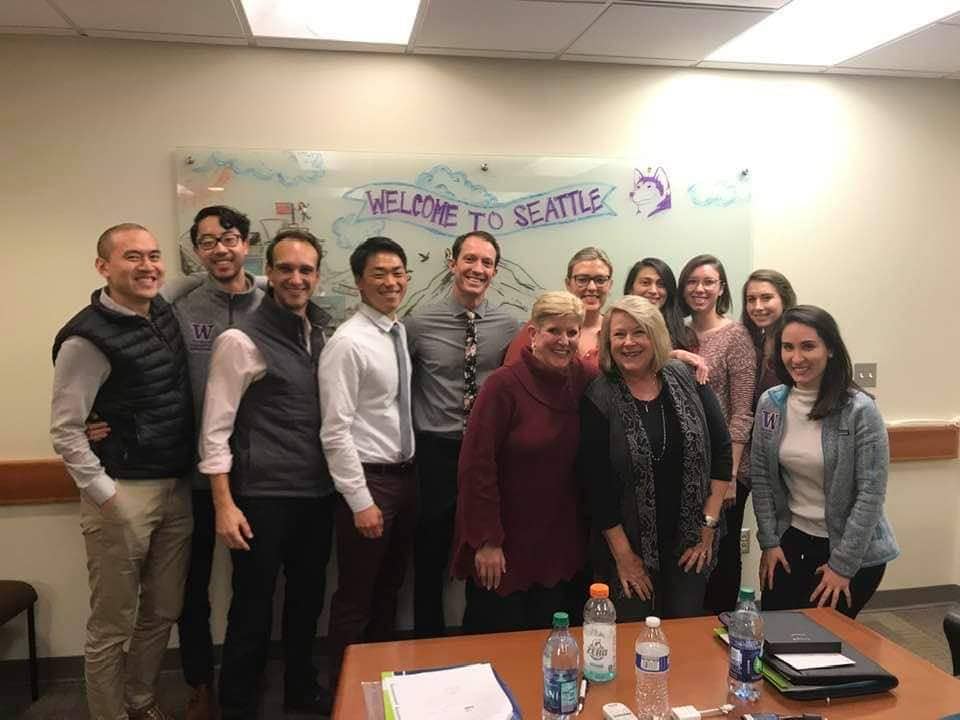 "Some people that I've worked with have gone on to become an orthodontist, a general dentist, dental hygienist, practice manager, marketing coordinator, or treatment coordinator," she says.
Advancing Team Members
In recent years, Eaton has been working with ADORE—Auxiliary Donations for Orthodontic Research and Education—a program created to offer opportunities to orthodontic team members to join the American Association of Orthodontists (AAO) Foundation financially. ADORE gives orthodontic team members a way to advance the specialty in which they have found their careers and support education and research that leads to excellence in patient care.
ADORE grew out of the connection program founder orthodontic consultant Rosemary Bray and Eaton felt to the profession and their gratitude for the careers and opportunities the profession had afforded them. "We thought how nice it would be if team members felt that connection as well and wanted to see their industry continue to succeed," says Eaton.
"ADORE enables us to contribute to future orthodontists and the future of the industry. When you believe in what we deliver to the community, enhancing people's lives, you want to become a part of that. It's fun to share that with like-minded people. And, as we spend time with each other, we realize that team members really pull together this passion to do something good for the overall industry. That's how it started. We want to protect the foundation that makes orthodontics such a great field and gift to people. ADORE is a way that orthodontic team members can get involved."
Members of ADORE receive a ribbon for their AAO badge—a gold badge sticker if they make a donation to the organization over $25, and a complimentary thank you gift of a pair of Orthodontic Earrings.OP
Tonya Johnson is associate editor of Orthodontic Products