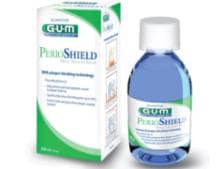 Sunstar Americas Inc, Chicago, has introduced GUM® PerioShield™ Oral Health Rinse for the treatment and prevention of gingivitis. According to the company, GUM PerioShield inhibits bacterial adhesion to tooth surfaces, serves as an adjunct to normal mechanical oral hygiene, providing a tool for the prevention of plaque and gingivitis that could lead to periodontitis. The product is recommended for patients with heavy plaque and chronic gum inflammation. GUM PerioShield contains the proprietary ingredient delmopinol hydrochloride 0.2%, and has a low 1.5% alcohol content.
Sunstar Americas
(888) 777-3101
sunstaramericas.com
---
Digital Sensor Sleeves
Henry Schein, Melville, NY, now offers Digital Sensor Sleeves designed to fit digital x-ray imaging sensors. The sleeves are made of soft, clear plastic. Curved corners are designed to provide a snug and secure fit with insertion tabs at the base. Packaged 500 per box, the sleeves are available in two sizes: small (7.25 inches x 1.375 inches) and large (7.25 inches x 1.625 inches).
Henry Schein
(800) 372-4346
henryschein.com
---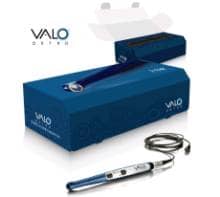 VALO Broadband Curing Light
Opal Orthodontics, South Jordan, Utah, has introduced VALO Ortho, a broadband curing light. The light offers a power quadrant mode that cures five teeth with the press of one button, according to the company. The VALO Ortho features a collimated beam for even and consistent lighting. The unit has a slim, low-profile body.
Opal Orthodontics
(888) 863-5883
opalorthodontics.com
---
IPR Extra-Widener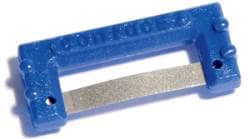 ContacEZ, Vancouver, Wash, has added the ContacEZ IPR Extra-Widener to its IPR Strip System product line. The strip is 0.20 mm thick and features double-sided, extra-coarse diamond. According to the company, the design is intended to widen contacts for proper interproximal reduction without creating corners or causing excessive enamel reduction. The IPR Extra-Widener is housed in an autoclavable plastic casing and can be used in conjunction with Invisalign® and other clear orthodontic alignment treatment systems. The ContacEZ IPR Strip System is intended for buccolingual use only.
ContacEZ
(360) 694-1000
contacez.com
---
Disposable Air/Water Syringe Tips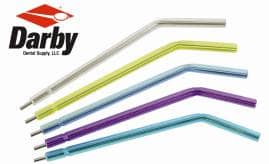 Darby Dental Supply, Jericho, NY, now offers Darby Disposable Air/Water Syringe Tips. The tips feature a steel inner core. The plastic exterior of the syringe tips is available in five translucent colors—yellow, purple, teal, blue, and clear—and are available in a 250-count bags that come in one color or assorted colors. The tips feature sealed separation of air and water to prevent water contamination of dry air when dry tooth preparation is required; a locking bayonet ring to prevent accidental ejection of the tip; a design that allows for full cheek and tongue retraction; and full-tip rotation with 360º swivel.
Darby Dental Supply
(800) 645-2310
darbydental.com
---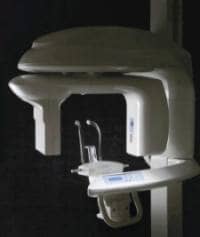 CS 9300-1 3D Imaging System
Carestream Dental, Atlanta, now offers the CS 9300-1, its dual-modality extraoral 3D imaging system. The system features up to seven selectable fields of view for 3D images, ranging from 5 cm x 5 cm to 17 cm x 13.5 cm. The CS 9300-1 also offers 2D digital panoramic imaging with variable focal trough technology. The extraoral system is upgradeable, with an optional cephalometric modality. With multiple fields of view for 3D images available, users can focus on a specific region of interest by collimating the field of view, limiting radiation exposure to patients. Additionally, the system's scan times—as low as 12 seconds—are designed to reduce the need for retakes due to patient movement. The system comes with Carestream Dental's CS 3D imaging software preinstalled.
Carestream Dental
(800) 944-6365
carestreamdental.com