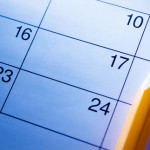 Henry Schein Practice Solutions Inc, Melville, NY, has integrated Yodle's Lighthouse 360® platform with its Dentrix® Enterprise practice management software.  As a result, Lighthouse 360, which delivers automated patient communication solutions, can automatically confirm and update patient appointment status for multi-location dental practices directly within Henry Schein's Dentrix Enterprise.
Dentrix Enterprise is designed for multi-site dental practices.
Yodle also offers a Dentrix G6 Connected version of Lighthouse 360, designed for the general practice market.