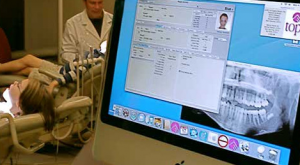 Atlanta-based tops Software has released topsOrtho™ 6.0 – the latest version of its practice management software. The system comes with several new features, including topsChecklist, which allows a practice to create customized checklists, and a new backup mechanism that automatically saves practice data each hour. It also includes redesigned treatment notes.
The topsOrtho 6.0 also includes the D7 Matrix™ analytics. According to the company, D7 Matrix is designed to give orthodontists a clearer picture of what's happening in their practices compared to traditional reporting.
With D7 Matrix, dental professionals can view statistics, such as where each patient is in his or her treatment, profitability by type of treatment, conversion rates, and treatment times depending on treatment method or type of patient.
"D7 Matrix will radically change what orthodontists expect from their analytics," says Mark Sanchez, founder and CEO of tops Software. "Our secret blend of data, neatly folded into a seven-dimensional matrix, will allow orthodontists to see their practices in new and beautiful ways."