The new app is part of the company's expansion of its digital application offerings, which also includes a just announced strategic partnership with the company behind the Grin Remote Monitoring Platform.
3M Oral Care is expanding its orthodontic-focused digital application offerings. The company announced the launch of the 3M Tx Selector and its collaboration with the Grin Remote Monitoring Platform as part of its efforts to help orthodontists adapt to industry trends. Both tools are designed to help orthodontists and their staff engage patients.
"Two trends are converging to accelerate digital transformation in orthodontic practices," said Jay Issa, orthodontic global business director, 3M Orthodontics. "Patients want to know their options, receive a personalized patient experience and participate in treatment decisions. With Coronavirus, orthodontic practices need technology to connect with patients remotely. These two new applications will help orthodontic practices to leverage those trends."
3M Tx Selector
The 3M Tx Selector app allows patients to superimpose various 3M orthodontic appliances on a live image of themselves, allowing orthodontists and treatment coordinators to build excitement for a treatment diagnosis. The app acts as a virtual typodont using face tracking technology. The app is designed to help clinicians present treatment options and discuss lifestyle implications of specific treatment choices.
"Patients enjoy seeing how various appliances look on them and feel more engaged in decision-making which helps lead to treatment acceptance," said Issa. "With this app, practices can move away from typodonts, which can be challenging to disinfect and can intimidate patients rather than encourage them."
Orthodontists will be able to download the 3M Tx Selector from the Apple Store beginning in early Q4. The app operates on Apple iPad Pro version 2018 or newer.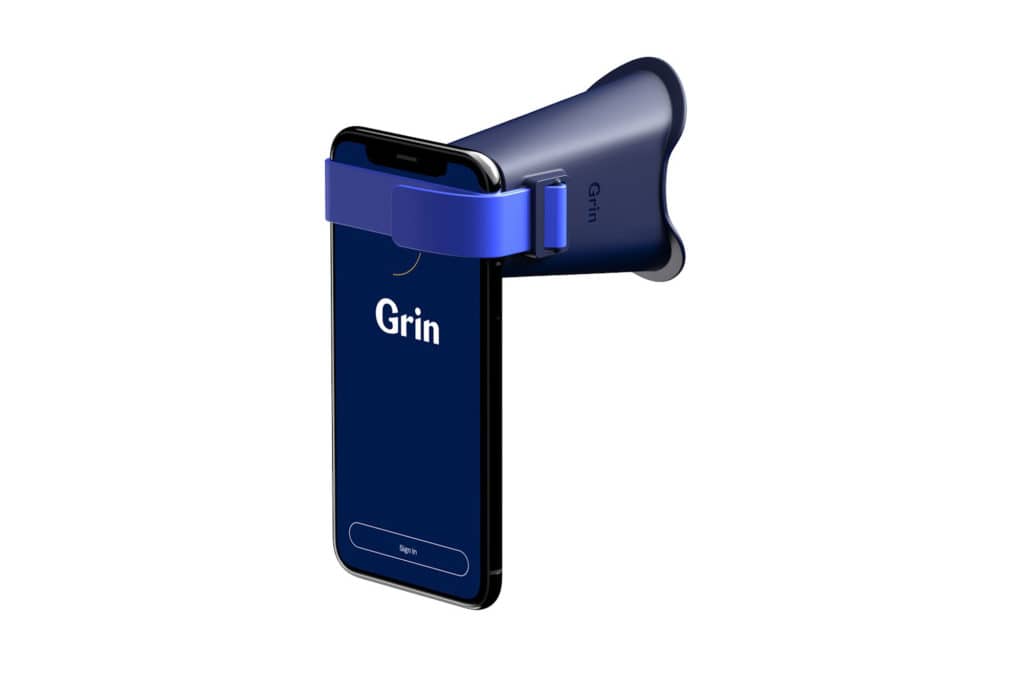 Grin Remote Monitoring Platform
3M has signed a collaboration agreement with teleorthodontic provider Grin to pilot the company's app. Grin's remote monitoring platform allows orthodontists to supplement in-office visits with virtual check-ins using the Grin App and Grin Scope, a smartphone attachment that enables patients to upload self-scans. 
3M is offering the Grin Remote Monitoring Platform to doctors who join before February 2021 and is offering a limited number to qualified doctors free of charge for 6 months.
Compliment Existing Tools
According to the company, both apps compliment existing digital applications it offers, including the 3M Treatment Tracking app. The 3M Treatment Tracking app can be used to help patients aged 13 and up establish positive compliance while tracking treatment progress. The app is integrated with the 3M Oral Care Portal.