uLab Systems' uDesign 6.0 gives orthodontists new tools that allow them to focus their expertise on the treatment plan and leave the more routinized tasks to AI.
uLab Systems, creator of uSmile clear aligners, makes a point of saying that their platform allows orthodontists to "take back control" of aligner treatment planning. With the release of uDesign 6.0—what the company calls the "most significant" release to date for the aligner planning software—the new tools give orthodontists greater control and capability to plan complex cases. Orthodontic Products talked to Charlie Wen, the company's co-founder and president, to find out more.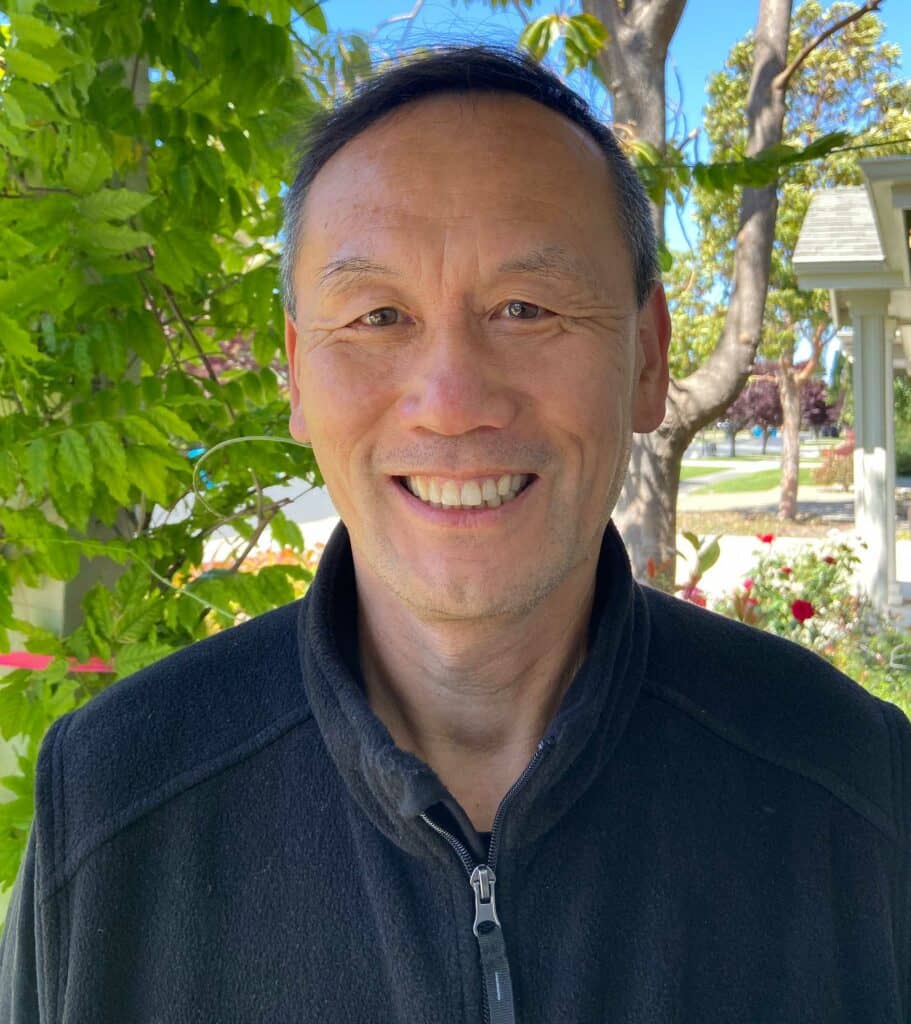 Orthodontic Products: What was the motivation for the uLab platform?
Charlie Wen: uLab believes the orthodontist has the education, experience, and training to create the best outcome for patients seeking improved teeth alignment. We asked ourselves, why would an expert trained in orthodontics outsource their treatment planning to a technician that takes several weeks of back and forth to get it exactly how they want it? The answer is they didn't have the right tools to do it easily and efficiently themselves. uLab elected to take a different approach from existing companies and provide tools specifically designed for orthodontists.
OP: What are some of the stand-out new tools in uDesign 6.0?
Wen: In developing the uDesign software platform, uLab leveraged the many technological advances that have occurred since the advent of aligners to rethink both aligner and orthodontic treatment. uDesign 6.0 allows the orthodontist to treatment plan a case in as few as 10 minutes, in one sitting, with no back-and-forth, and exactly how they want it. With the new 6.0, our philosophy is to focus orthodontists where their expertise is truly needed in the treatment plan and allow the AI to perform the more routinized tasks.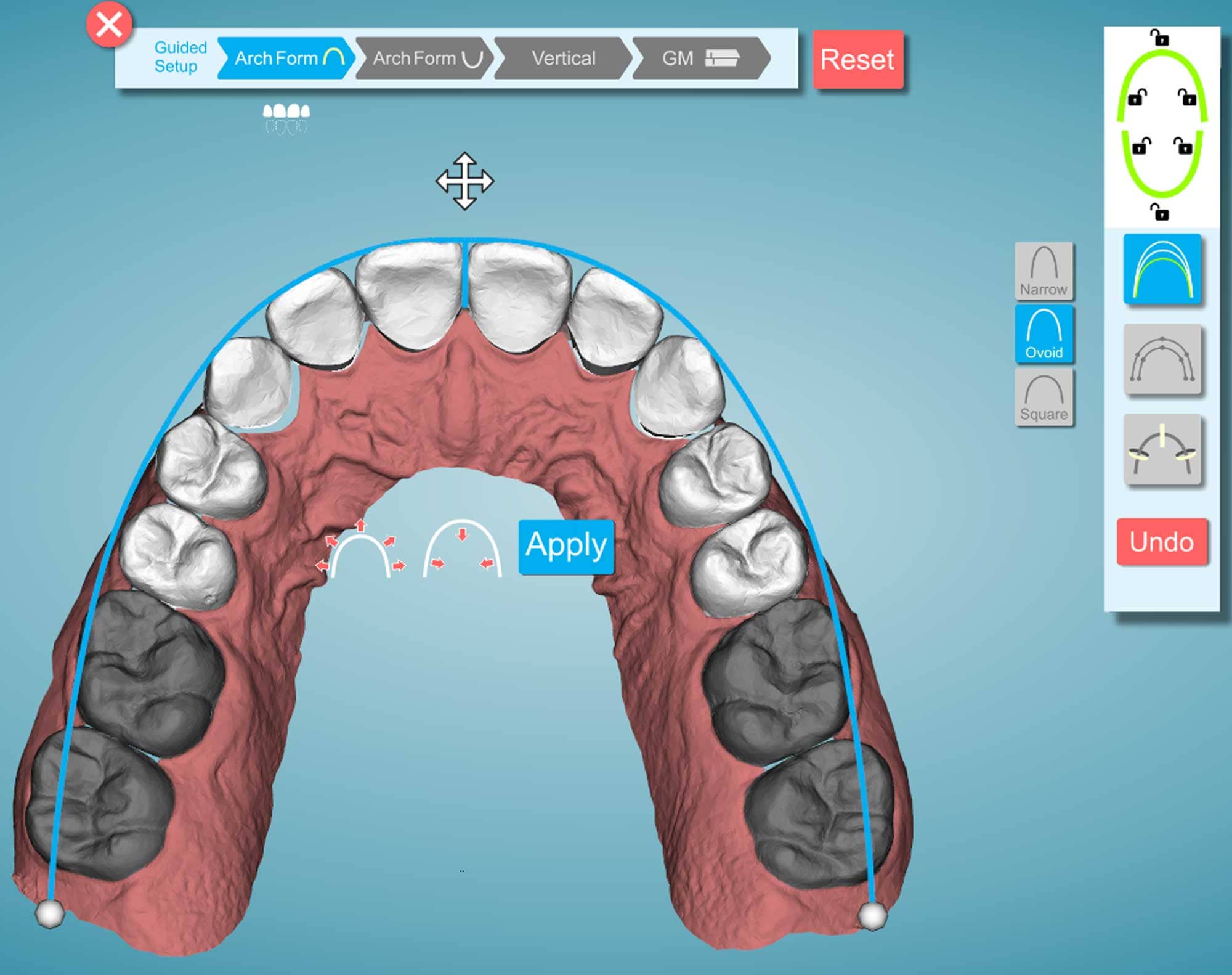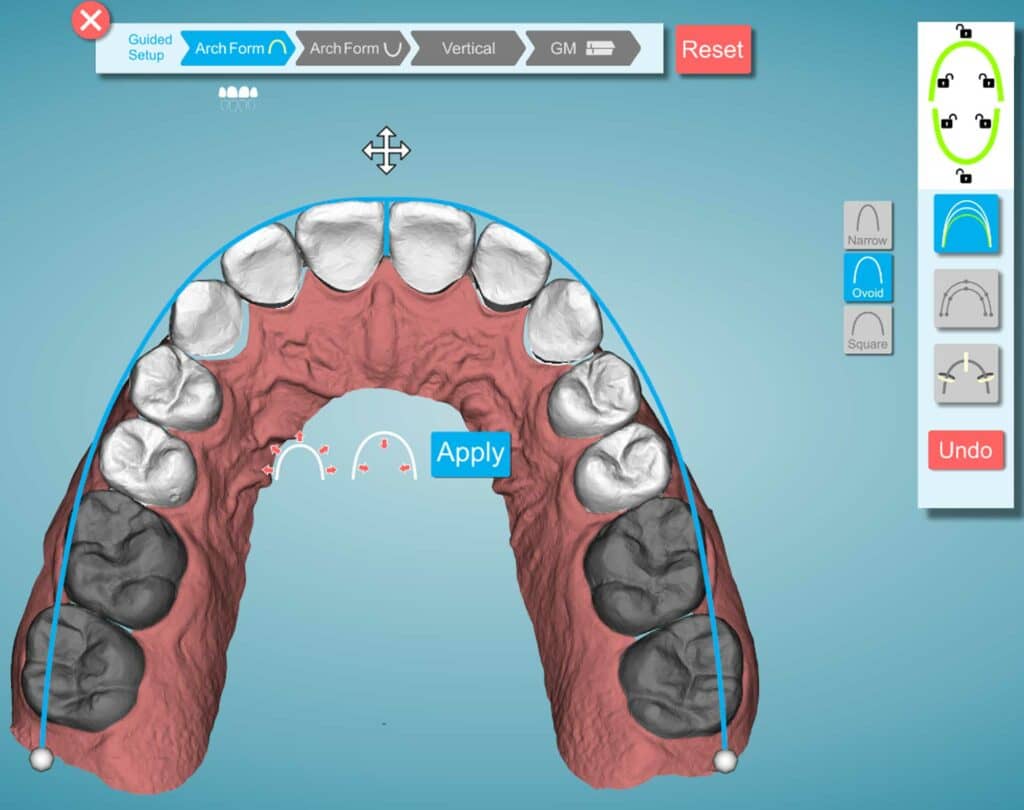 There are multiple improvements embedded in this major software release. I am going to focus on two: Guided Setup and One-Touch Bracket Removal. Guided Setup takes a process and tools with which orthodontists are familiar and applies the magic of AI to easily produce treatment plans across a wide range of case complexities. The workflow guides them through leveling and aligning their case; starting with the arch form then enabling any vertical and global movements if needed. Orthodontists have total control of staging and sequencing to their specifications. Although early in our release, some of our doctors have indicated it may take as much as 40% out of the time it previously took to treatment plan a case.
One-Touch Bracket Removal is used to digitally remove brackets from a case with just one mouse click per tooth. uLab doctors have taught us that finishing teen and adult brackets cases with aligners leads to more rapid and predictable finishes, often eliminating one or more office visits, and ultimately increasing patient satisfaction. With One-Touch Bracket Removal, the doctor can take a scan with the brackets on, place a dead wire in a patient's brackets, digitally remove the brackets by simply touching each bracket, and then create finish stages to refine the patient's occlusion at the end of treatment. It's a win/win for doctors and patients. Patients get their braces off early, and doctors can efficiently plan the finishing aligners rather than deal with tedious archwire refinements at the end of treatment.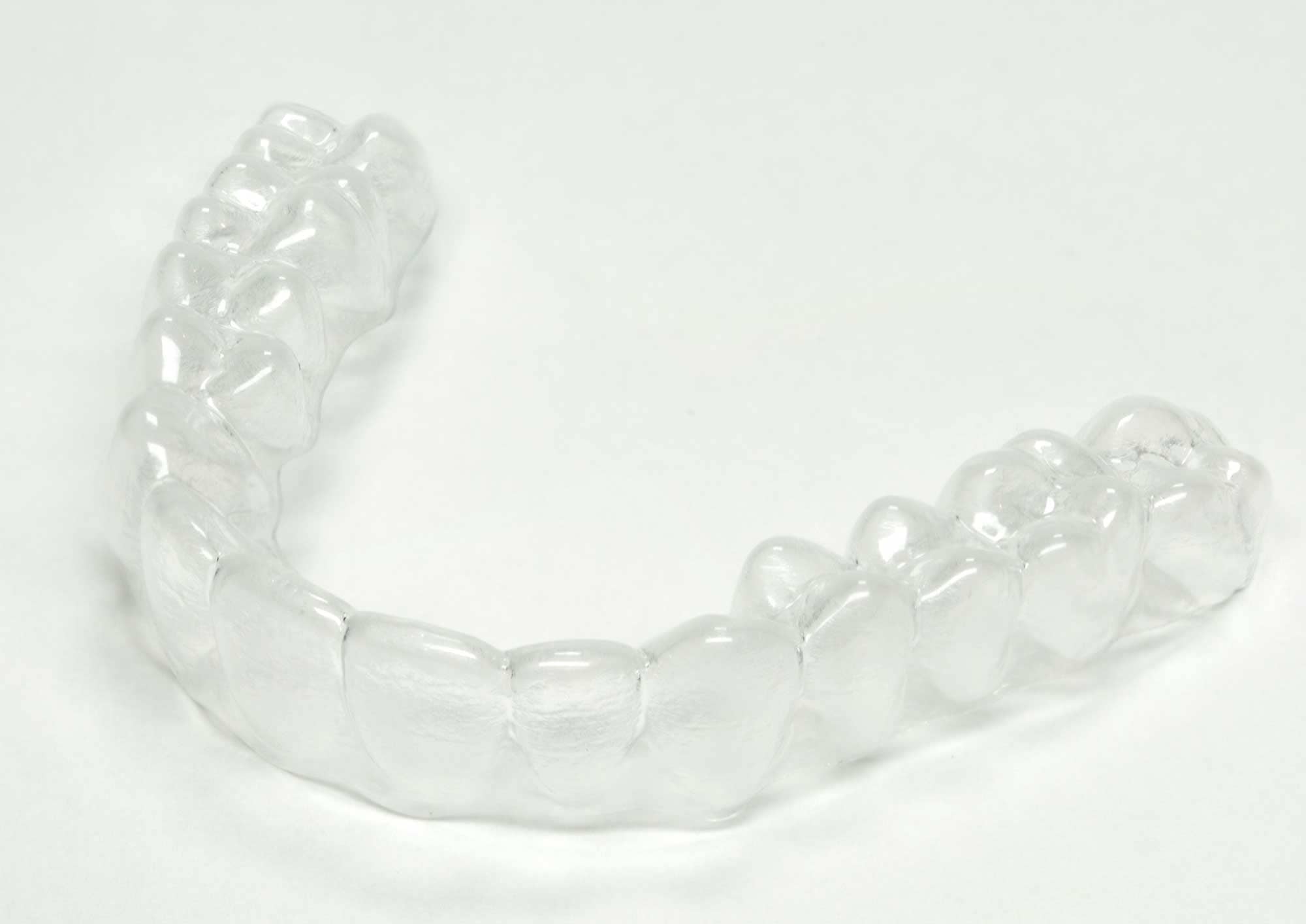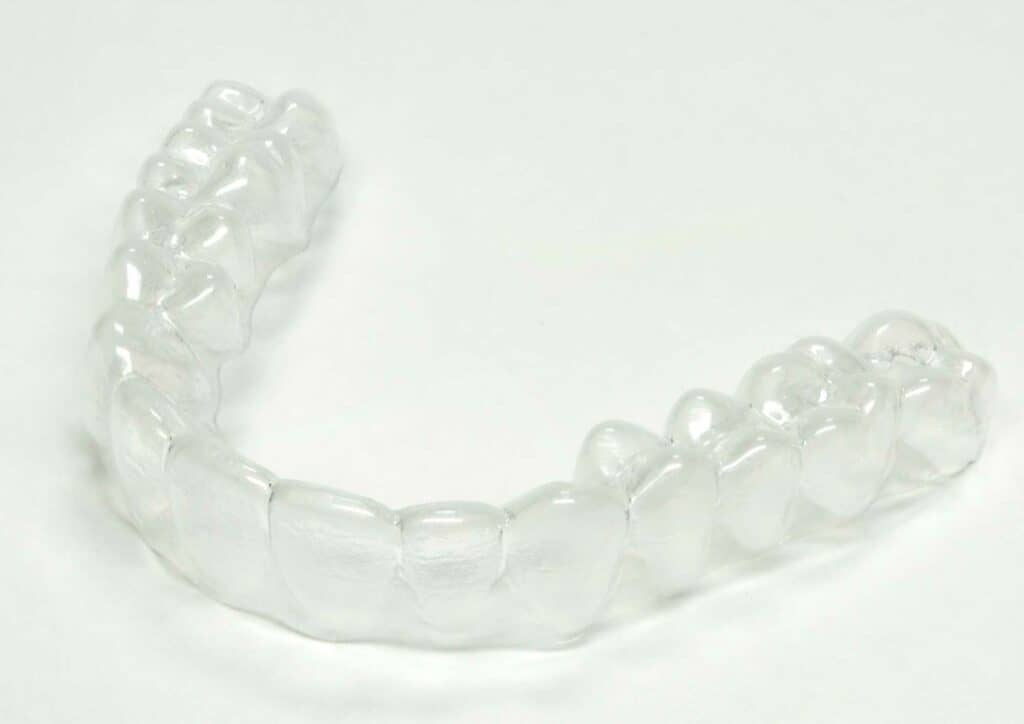 OP: uLab Systems also offers uSmile Clear Aligners. What stands out about this aligner system?
Wen: We designed both our software and aligners to fit the needs of the orthodontist. Our uSmile clear aligner system features include: customer-centric pricing; 10-day turnaround of aligners from case acceptance to delivered aligners (with 3-day, and 5-day options also available); the ability to mix brackets and aligners in the same case (to make difficult aligner cases easy, or to improve teen compliance while providing removability and improved aesthetics); and optional custom logo packaging.
OP: The company offers several aligner printing options, correct?
Wen: That is correct. We support three modes of printing: uSmile aligners, in-office aligners, and a mix of the two. The majority of orthodontists don't want to fabricate their own aligners, rather they prefer to simply order all the aligners for a case and have them delivered to their office. We offer this service with our uSmile aligners from our world-class plant in Memphis. Then there is the group of orthodontists that fabricate all their aligners in-house, and the group that print only a small quantity of aligners in-house, sending the balance of the aligners to be produced at an aligner manufacturer. uLab has options for all of these offices, enabling rapid delivery of uSmile aligners as well as software to support their in-house fabrication needs.
OP: uLab Systems offers orthodontists a pay-by-aligner pricing plan. What does this look like?
Wen: With per aligner pricing, orthodontists have the freedom to order the appropriate number of aligners for each specific patient case. Our automatic price ceiling for each case also gives the orthodontist assurance that they can order additional aligners for refinements as needed without additional costs. Other companies force you to pay up-front for unlimited aligners, betting you will pay for the "insurance" of unlimited aligners even if the case is simple, out of fear of needed refinements or mid-course corrections. We don't do that. And lastly, we feel pricing can be exorbitant in this space, so our lowest pricing with volume is $19 per aligner with a $950 case ceiling. An average orthodontist can save 40% on their aligner bill—one of the largest supplier costs for many offices.
---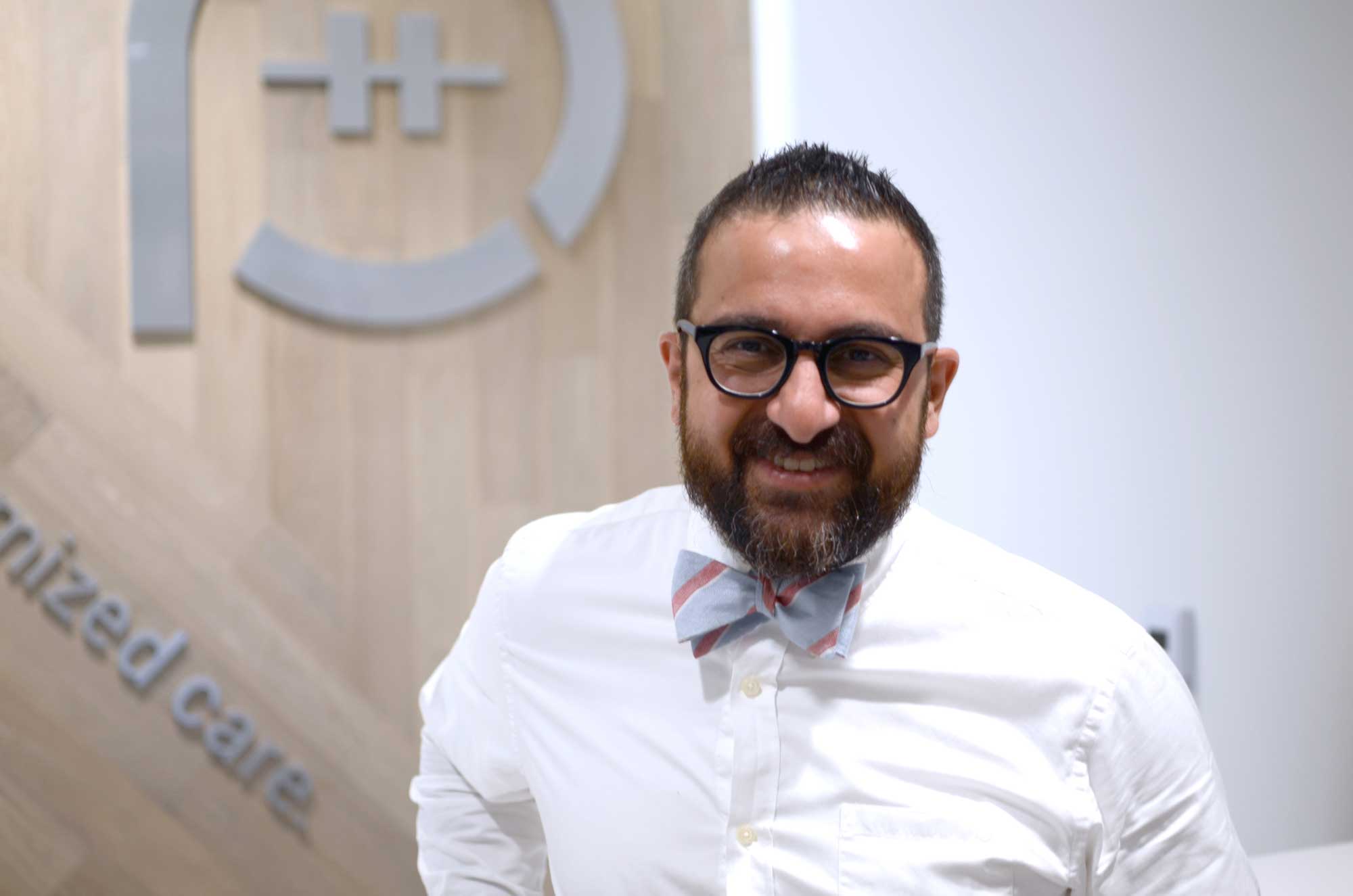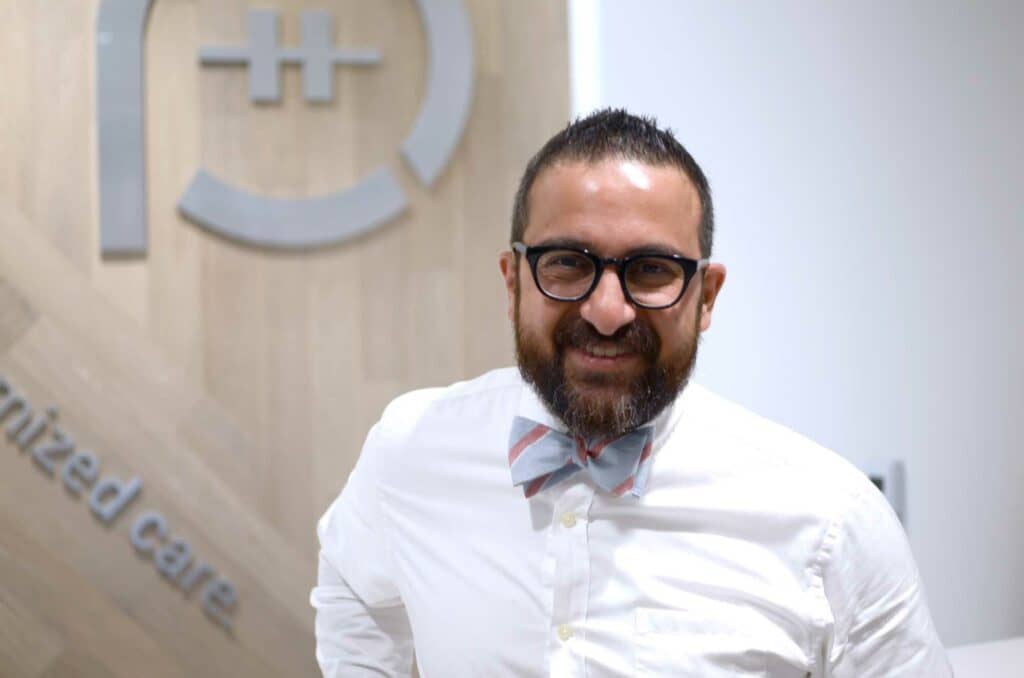 Rooz Khosravi, DMD, PhD, who is in private practice in Washington and an assistant professor of orthodontics at the University of Washington School of Dentistry, is a clinical advisor at uLab Systems. In his role at uLab, Khosravi advised the company's engineers as they developed the tools in uDesign 6.0 on what orthodontists needed. Orthodontic Products asked him about using uDesign 6.0 in planning his cases.
Orthodontic Products: How are you using the uLab Systems' platform?
Rooz Khosravi, DMD, PhD: I was introduced to uLab systems 3 years ago. At the time, I was developing protocols for an in-office aligner system and was going back and forth on the available platforms. Today, we are exclusively using uLab Systems at PORTH Personalized Orthodontics.
I look at clear aligners as an appliance that either is used conventionally as the sole appliance of choice or in combination with other appliances like lingual fixed appliances. The complexity of care I provide with aligners ranges from minor tooth movement to complex tooth movements. I leave the choice of appliance to the patient with my recommendations on the most efficient appliance(s).
We have used uLab Systems for complex interdisciplinary care, aligner therapy with mini-screws, four premolars and one lower incisor extraction treatment plans, and aligner treatment with orthognathic surgery. I believe aligners are capable of almost every tooth movement, although they may not be the most efficient appliance for certain movements such as rotations.
OP: What attracted you to the uLab aligner platform?
Khosravi: Agility in delivering aligner treatment is the main draw for me. uLab is currently the only aligner specific platform that allows you to order reasonably priced aligners based on your needs as well as to 3D print fully customized models in-office. In addition, you can customize the trimline, the digital wax out, and treatment staging. The digital models created by uDesign have the most optimized features compared to what is out there.
OP: How are you using One-Touch Bracket Removal and Guided Setup?
Khosravi: One-Touch Bracket Removal allows us to digitally remove the brackets and fabricate retainers prior to the deband appointment. This will save a trip for the patient. We often scan the patient 8 weeks post-treatment completion when the gingival tissue is all back to normal for the final retainer.
Guided Setup cuts down my treatment planning by 20-50%. The time saving is more pronounced in complex cases. I also really like the preformed arches to build symmetry while maintaining the natural arch width and length.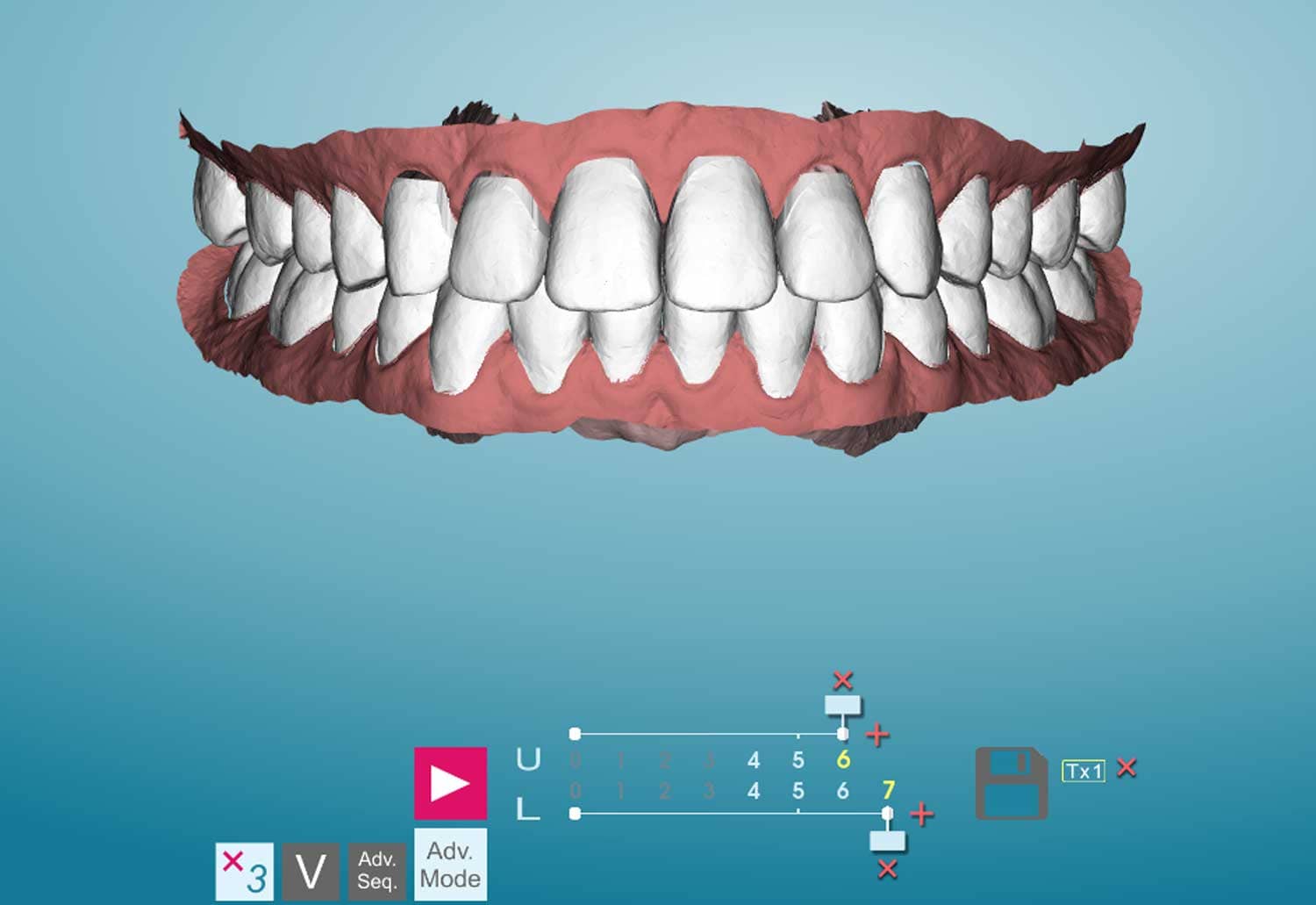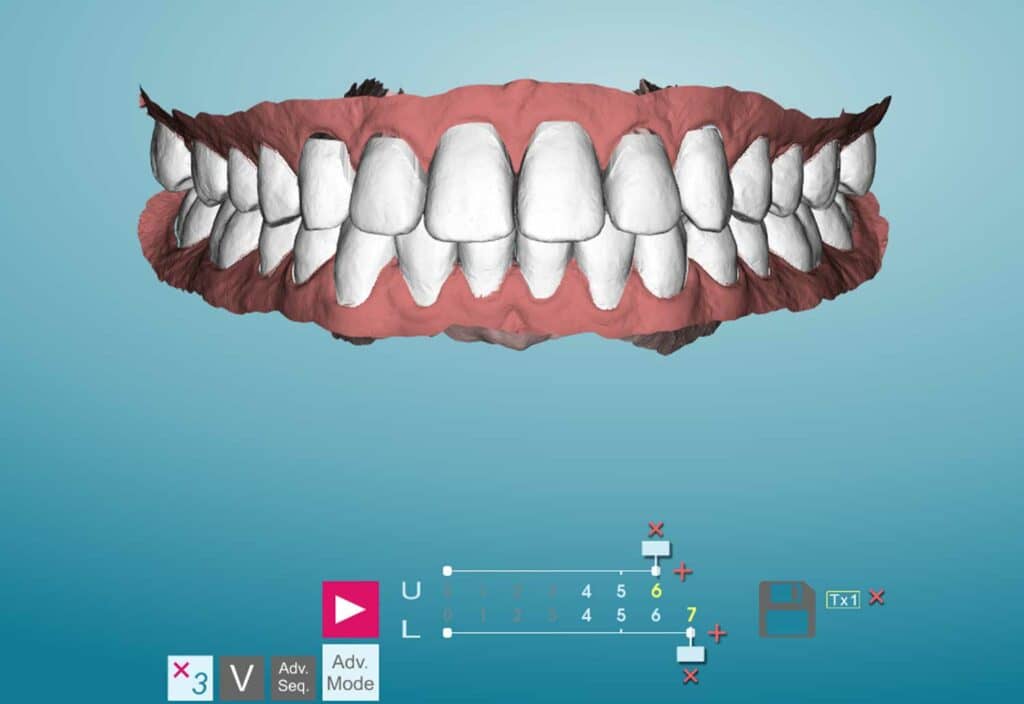 OP: What other features within the software enhance your case planning?
Khosravi: One of the unique features in uDesign is called Quick 3. Basically, you can treatment plan your case with the Guided Setup, fabricate the aligners (three sets) at your office and order the rest through Memphis using uSmile aligners. Alternatively, you can have your team use the Quick 3 without laying out your treatment plan and generate three sets of aligners to begin the tooth movement. Afterwards, you would start planning your case from stage 4 onwards and proceed with care. The Quick 3 feature allows same-day treatment starts to maximize patients' enthusiasm when initiating care.
I believe brand is everything in this day and age. uSmile aligners give you the opportunity to brand your treatment services to differentiate yourself in a crowded market. There is some nominal cost in receiving your uSmile Aligner in a package that is branded for you, but it is worth it for being able to give them to my patients with my logo featured.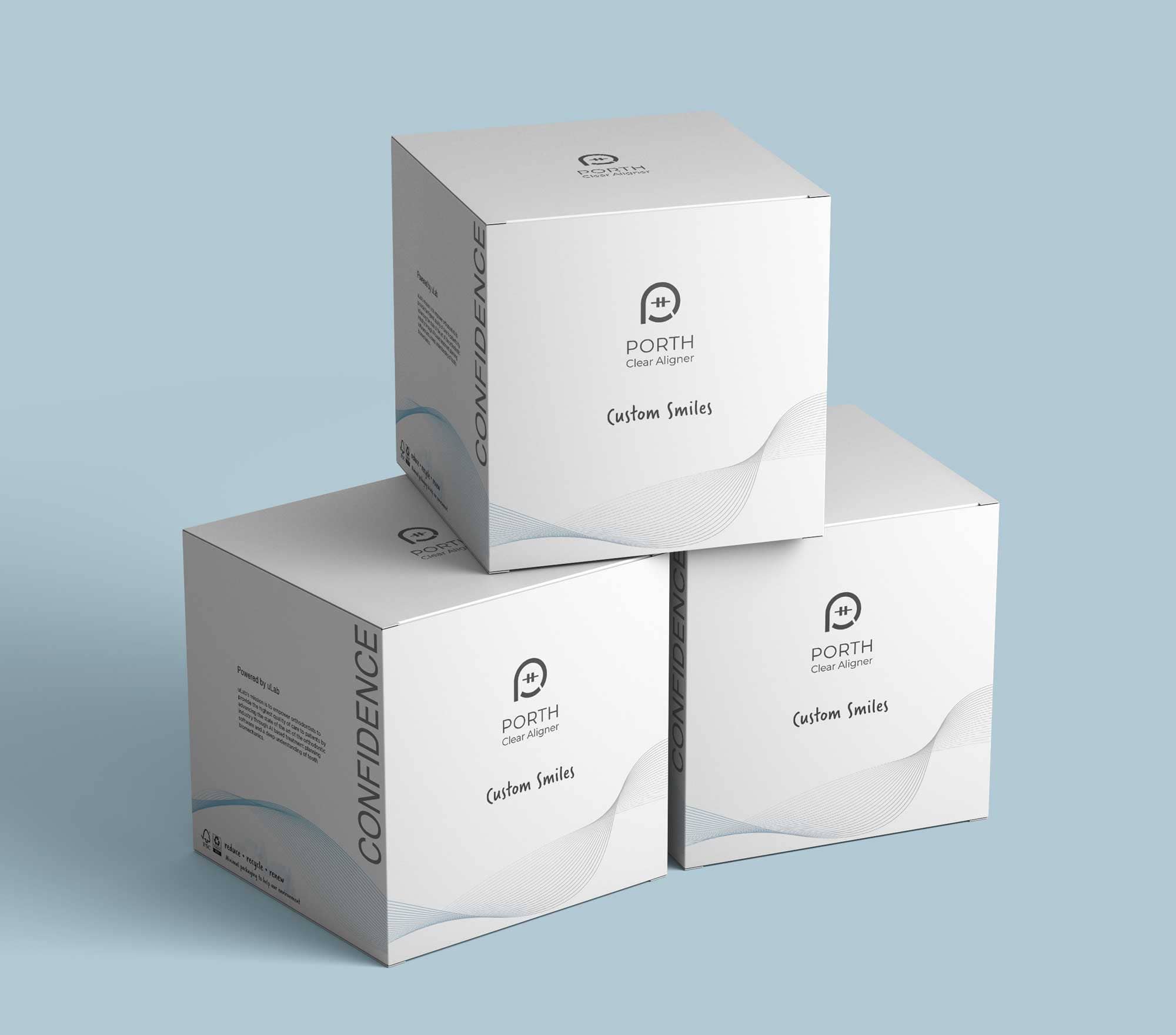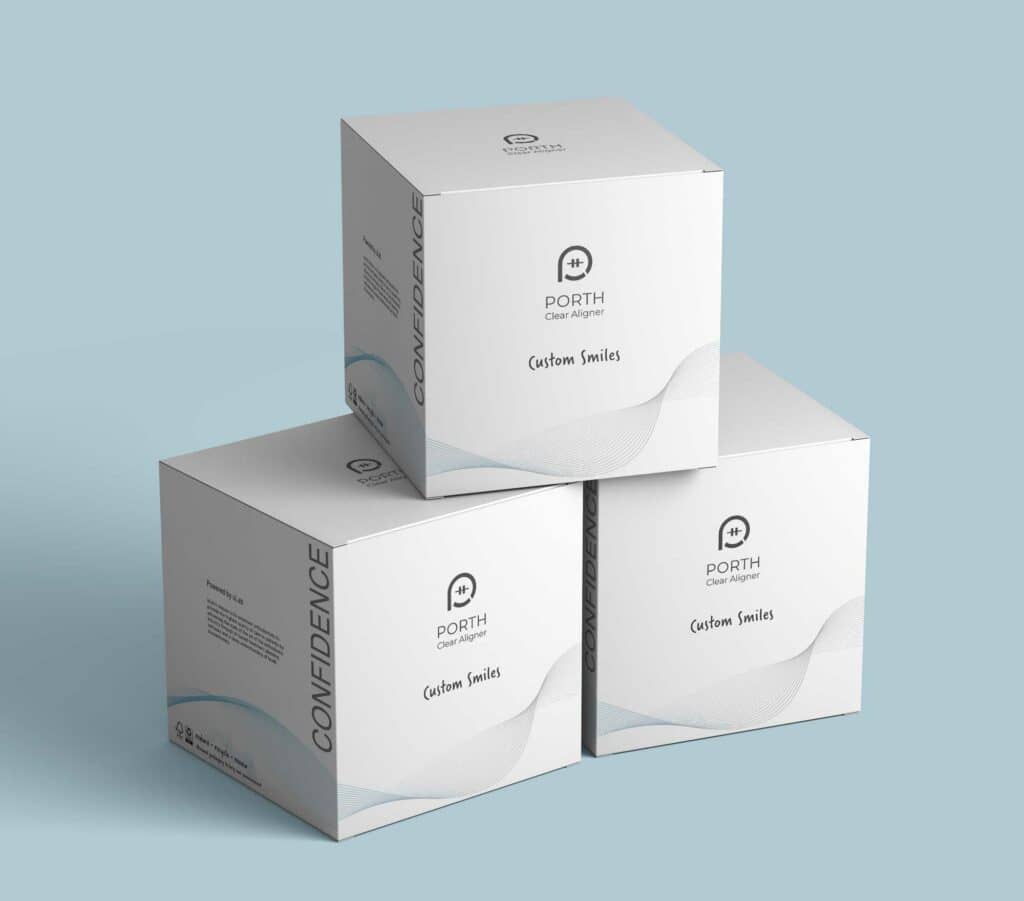 OP: What impact does the AI built into the software have on your workflow?
Khosravi: I see the major impact of AI technology, also known as machine learning, in bracket removal, segmentation, and landmark identification, especially for teeth with attachments. uDesign 6.0 has impressively detected the long axis and other landmarks on teeth with attachments. This has been a major time saver for planning refinement cases.
The other area that I notice significant improvement driven by the AI technology is landmark identification for primary teeth. I do a fair amount of aligner treatment fabricated in office for kids with mixed dentition—alone or with other appliances, like a maxillary expander. All of these improvements basically make the workflow to operate smoother and save time.
OP: How does pay-by-aligner pricing benefit your practice?
Khosravi: It opens lots of possibilities. Minor relapses can be done with uSmile aligners at a low lab cost, allowing us to offer affordable care to our former patients or patients who were treated by other orthodontists. I feel this all circles back to positively impact the patient in having access to high-quality professional care at a fair price. OP