Tag:
Converted Article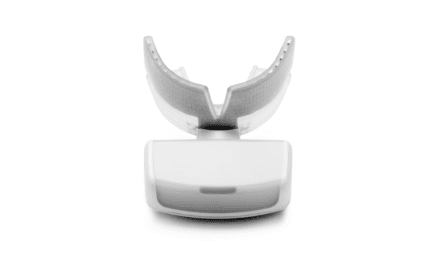 The OrthoPulse Gen 2 includes new structural and technological improvements over the previous version of the photobiomodulation device.
"Act Like a Lady, Run Your Practice Like a Woman" will be held September 6 and 7, 2012, in Las Vegas.
Read More

The service keeps track of practices' social media presence and gathers data from hundreds of sites in a single screen display.
Read More

The American Board of Orthodontics has certified or recertified 74 examinees who took the June Clinical Examination.
Read More

Vision USA,Cherry Hill, NJ, offers Task-Vision LED reading glasses with a newlydesigned EZ slide cover. The new cover is designed to make it easier tochange the lithium batteries that come with the glasses. According tothe company, the batteries can
Read More

Align Technology Inc, San Jose, Calif, recently responded to a press release issued byClearCorrect,Houston, relating to the decision of US District Court for the SouthernDistrict of Texas to stay Align's patent infringement lawsuit
Read More