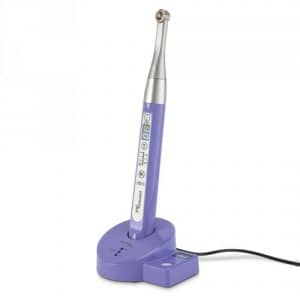 Practicon, Greenville, NC, now offers the C02-S LED Curing Light. The lightweight, pen-style curing light delivers up to 2,500 mW/cm2 for fast curing of all light-activated materials.
The C02-S LED Curing Light features seven operating modes to address a variety of clinical applications and a collimated beam that concentrates curing power where it's needed. The low-profile, right-angle head is designed to improve access to hard-to-reach areas, and the membrane-covered control panel makes cleanup with disinfectant wipes easier. The charging base features a built-in light intensity indicator.
The C02-S is available in seven colors.