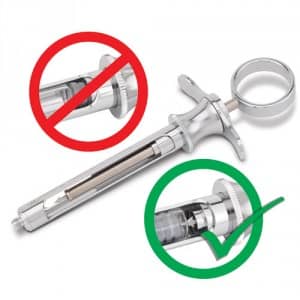 Practicon, Greenville, NC, now offers the Pike Anesthetic Syringe.
The patent-pending design features a modified sleeve that positively separates the harpoon from the stopper when retracted, avoiding the risk of the harpoon pulling the rubber stopper completely out of the anesthetic carpule when trying to unload or change cartridges.
The Pike Syringe is fully autoclavable and compatible with all standard anesthetic carpules and needles, according to the company.