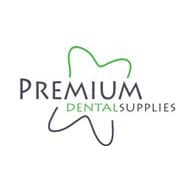 Premium Dental Supplies, Brick, NJ, has recently added a complete line of dental and orthodontic supplies to its dental impression material offerings. Included in its catalog is a range of disposables, orthodontic equipment, brackets, molar bands, bucal tubes, lingual attachments, adhesives, elastomerics, wires, headgear, and various other patient care materials.
With regard to impression material, Premium Dental provides special discounts to Invisalign® and ClearCorrect® doctors and clients of OrthoSynetics®. According to the company, its products are generally 20% to 30% lower in cost when compared to other distributors; this wholesale pricing structure increases profitability and saves time for the customers it serves.
Customers who provide Premium Dental with their current invoices will receive Premium Dental Supplies' price comparison service, which the company says will guarantee "the lowest possible price for high quality products item per item."
The company also offers in-house dental experts who are available for free consultations when retakes become an issue for any dental practice.
For more information about this and other orthodontic companies, visit our Market Guide.