Created with OrthoLite X-40, XL Extralight technologies, the product provides foot coverage and protection in a single shoe with no disease entry points and can be worn for more than 20 hours of comfort.
By Tonya Johnson
Gales has introduced a new Smart PPE Footwear collection to provide protection and comfort for healthcare industry professionals. According to the company, there was no proper PPE footwear being offered before, during, or after the COVID-19 pandemic until now. A Gales spokesperson explained that while many companies did offer healthcare workers free shoes since the pandemic started, those brands are not completely PPE-safe. Instead, other footwear brands are styled with unsafe elements like laces, holes, and mesh. Alternatively, the Gales shoe collection provides foot coverage and protection in a single shoe with no disease entry points, and the product is manufactured to be worn for more than 20 hours of comfort during a long work shift. To promote the importance of PPE footwear during the campaign, the company is giving away a lifetime supply of Gales to several lucky recipients.
Gales Founder Rob Gregg told Orthodontic Products: "I've been in the footwear industry for the past seven years, having previously developed a luxury Italian shoe line, and when I nearly lost someone close to our family (due to COVID-19) who was saved by the National Health Service in early 2020, I discovered a complete lack of footwear innovation when it comes to comfort and protection footwear for healthcare professionals."
Designing Smart PPE Footwear
The company began its research and 14-month development process by first surveying healthcare professionals to see what already existed, what they liked, what they wished was better, and what is missing overall from the market. Gales are produced with OrthoLite X-40 insoles and featherlight XL Extralight technology outsoles aimed to offer best-in-class support, and long-term cushioning.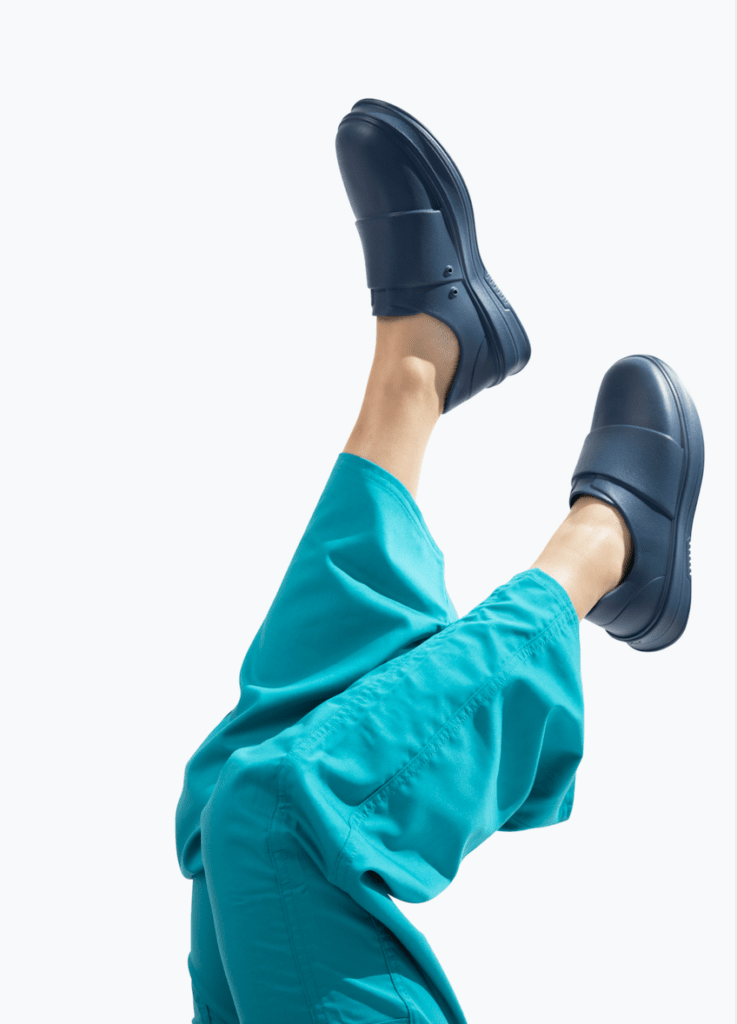 "Reducing weight and increasing energy bounce back in our outsoles and insoles helps reduce foot pain and increase protection for joints, knees, and backs," he added. The shoes are internationally lab test certified antimicrobial, slip-resistant, and waterproof, offering a higher level of protection vs. standard footwear commonly worn in the healthcare system, according to Gregg.
With new solid colors, dual-tone color-ways, special-add-ons, and more, Gales takes plenty of pride in its crowdsourcing approach to engage with its healthcare customers throughout the 2D-3D technology design process. Healthcare professionals are the company's driving force in product demand.
Tonya Johnson is associate editor for Orthodontic Products.