The ZShield Wrap features a neck mount that allows the face shield to be ratcheted into multiple positions to find the desired angle without touching the face.
ZVerse offers the ZShield Wrap—a face shield option that provides extended coverage around the face. The ZShield Wrap is the latest in the company's line of face shield products that attach from a neck mount instead of a head mount, allowing the shield to flex up for active engagement and down for idle circumstances.
The neck mount allows the face shield to be ratcheted into multiple positions so users can quickly adjust the angle desirable to accomplish tasks without touching their face. The visor can be disassembled from the neck mount permitting cleaning and reuse.
According to the company, the ZShield follows CDC guidelines recommending the use of face shields that drop below the chin and wrap around the face. According to the company, ZShields are registered with the FDA as a medical device and certified with the American National Standard for Occupational and Educational Personal and Protection Devices (ANSI).
ZVerse, a digital manufacturing company located in Columbia, SC, overhauled its business model in April to become a producer of reusable face shields in the United States. Initially the company used 3D printing to produce the first 1,000 shields, but due to demand the company switched to injection molding to increase production to 100,000 shields per day. ZShields are designed and manufactured in the United States.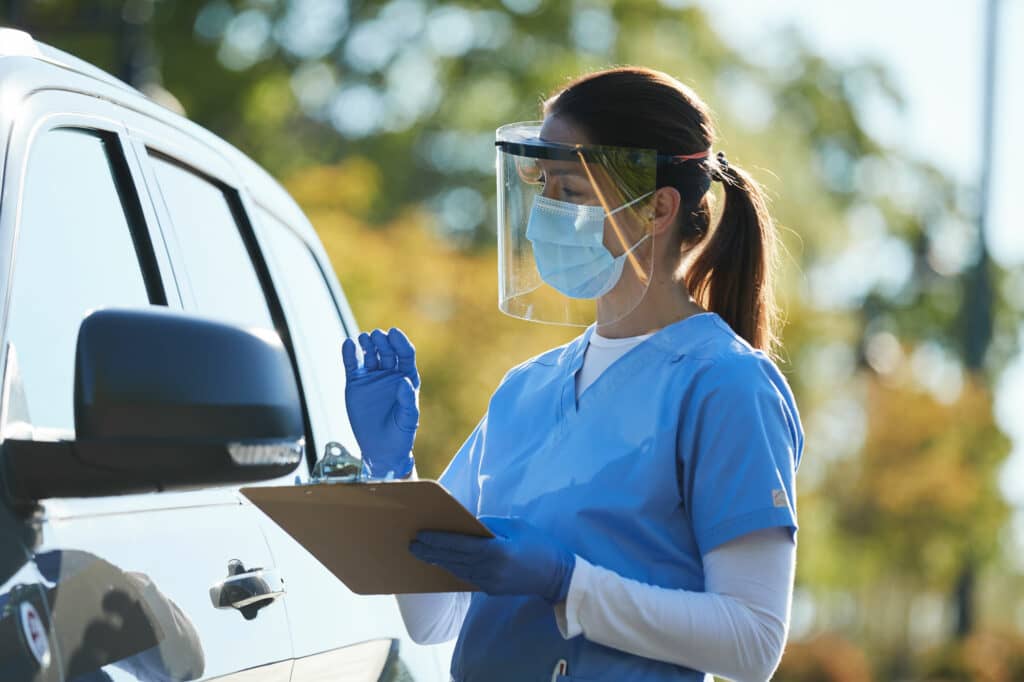 Within the company's ZShield face shield product line, the company also offers ZShield Health (pictured). This model uses a traditional head mount. It is designed to be used with an N95 respirator for best protection. It is anti-fog and scratch resistant. ZVerse health care customers include Prisma Health, Veterans Affairs, Concourse Federal Group, the state of South Caroline, Kaiser Permanente, and Roper St Francis Healthcare.
The company also offers ZShield Flex for everyday use and ZShield Youth ideal for children ages 5 to 11.