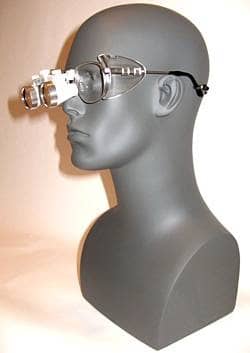 Vision USA, Cherry Hill, NJ, offers Task-Vision Lana Telescope loupes.
Dust-resistant and waterproof, the new design includes a platinum-styleframe available in 2.5x or 3.5x with side shields. The Task-Visionloupes feature a flip-up function, a fully adjustable viewing angle, andan adjustable nose bridge. They can accommodate users' prescriptions,and come with a travel case.
For more information on this and other orthodontic companies, visit our Buyer's Guide.