1/25/07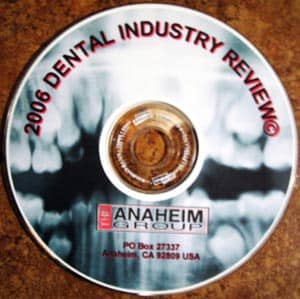 The Anaheim Group, publishers of DentalFax, has released the 2006 Dental Industry Review, a 265-page, comprehensive report of the key events in the worldwide dental industry for 2006.
The Dental Industry Review contains dozens of color charts and graphs. The CD-ROM costs $150 and contains the Review in both Word and PDF formats.
The sixth edition of the review includes sections on acquisitions and sales multiples; bankruptcies and corporate restructurings; dental implant market shares and growth; management changes; litigation; and market growth estimates for equipment, consumables, over-the-counter oral care products, and implants. Distribution agreements, developments, and market shares are also covered. The acquisitions and sales multiples section allows readers to calculate the market value of any company.
The review also contains an Innovation Index, which includes a complete list of dental FDA product marketing clearances, United States dental patents, and European Patent Office (EPO) and World International Patent Office (WIPO) dental patents issued in 2006.
The review can be ordered by contacting The Anaheim Group at (714) 547-5125 or [email protected]
[The Anaheim Group, January 23, 2007]