Category:
Implants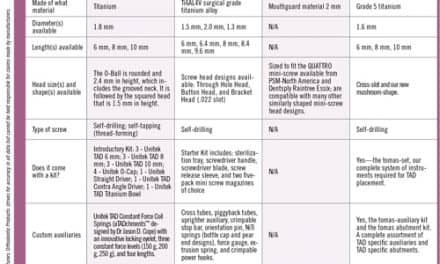 A side-by-side comparison of 11 TADs options currently on the market
As a result of the transaction, Henry Schein will own a 50% interest in One Piece Corp, a subsidiary of J. Morita.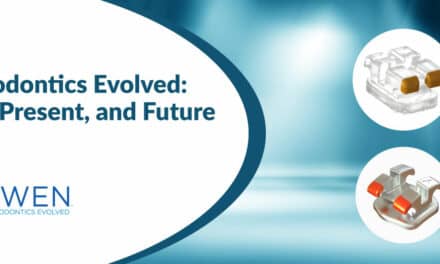 Learn what experts are saying about KLOwen's innovative custom Stride Braces and digital workflow system, while receiving tips and best practices on implementation into any practice
Colgate enlists industry leaders to present new perspectives on evidence-based dentistry through its five-city educational tour.
Read More

Tekscan Inc,Boston, has introduced a new Practice Marketing Kit for the T-Scan IIIBite Analysis System. The T-Scan III System measures the efficiency ofhow teeth come together and separate to protect natural teeth, restoredteeth, implants, and
Read More
The kit features marketing material aimed at promoting an orthodontic practice's use of the T-Scan III Bite Analysis System.
Read More

CareCredit,Costa Mesa, Calif, will celebrate its 25th anniversary this year.Established in 1987, CareCredit was initially offered by practices a wayfor patients to pay for new dental implants. Since then, CareCredit hashelped more than 20 million
Read More