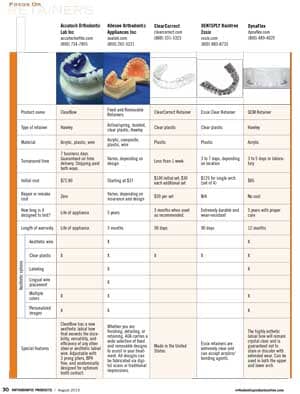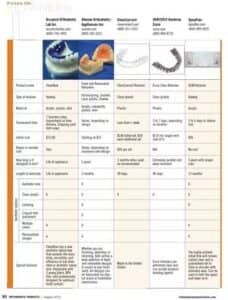 The 2015 Focus on Retainers is now available as a downloadable PDF. It features products from:
Accutech Orthodontic Lab Inc
Allessee Orthodontic Appliances Inc
ClearCorrect
DENTSPLY Raintree Essix
DynaFlex
G&H Orthodontics
Gold'n Braces Inc
Great Lakes Orthodontics Ltd
Les Idées LLC
PAR Orthodontic
Reliance Orthodontic Products Inc
Ribbond Inc
SML – Space Maintainers Laboratories
Specialty Appliances
Tortorici Orthodontic Lab Inc
Tru-Tain Orthodontic & Dental Supply
You will need Adobe Acrobat reader to view this. If you do not have Adobe Acrobat on your computer, you can download it for free from adobe.com.