The Isoglide eruption spring offers a more efficient and comfortable alternative to the gold chain/elastomeric thread combination long relied on to expose impacted teeth during orthodontic treatment.
By Alison Werner
Orthodontics is all about light, constant forces—except when it comes to impacted teeth. Charlotte, NC-based orthodontist Grant G. Coleman, DMD, MS, was struck by this disconnect and set out to create a product that would provide those light, constant forces, while also reducing patient discomfort and chair time.
The Isoglide eruption spring is an alternative to the gold chain/elastomeric thread combination that orthodontists have long relied on to expose an impacted tooth. Often the force levels applied with the gold chain/elastomeric thread can be high, causing patient discomfort. Moreover, the force level from the elastomeric thread wanes and needs to be reactivated, requiring the patient to come into the practice for multiple appointments and subjecting them to repeated discomfort.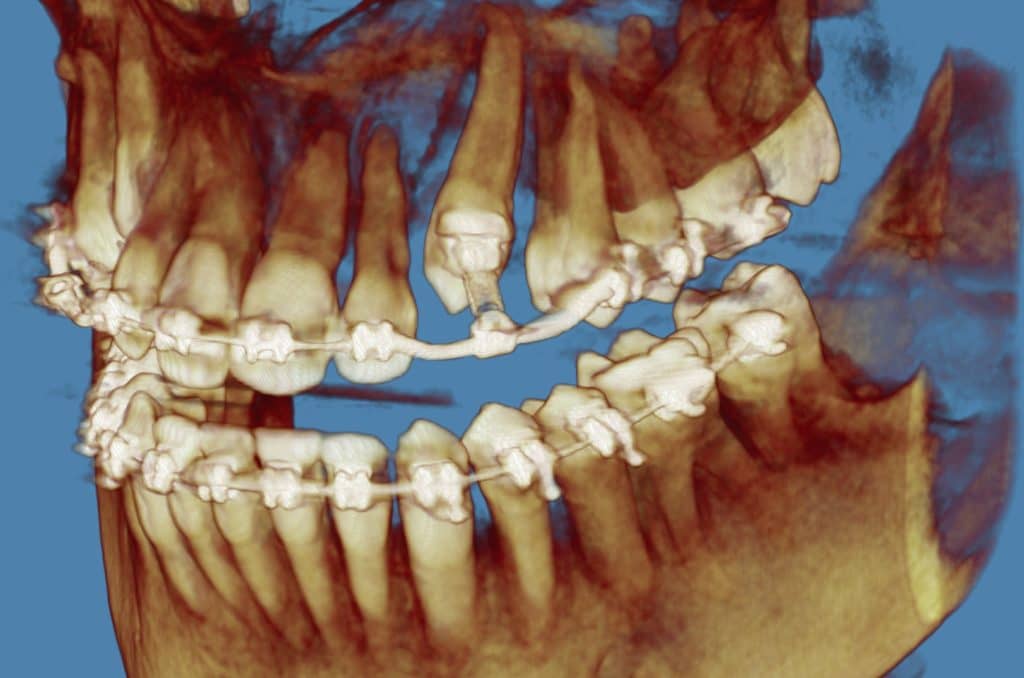 Wrestling with a common problem
"I was doing what so many of us do—and that was wrestling with an impacted canine," says Coleman, a diplomate of the American Board of Orthodontics who completed his orthodontic residency at Virginia Commonwealth University. "The most common method for bringing impacted canines is to glue a gold chain to the tooth and then repeatedly tie an elastic thread to it. It's a pain. It's repetitive. And it's uncomfortable for the patient because we're tying it very tightly.
"Everything we do in orthodontics is geared toward efficiency. Companies are constantly coming up with devices that apply light, constant force that don't need to be reactivated. That's what we use all the time. We've developed all this technology and then when it comes to impacted teeth, we grab a giant rubber band and sling it around the tooth and tie it as hard as we can—it just doesn't make sense."
In 2008, with this in mind, Coleman set out to create a better solution. Noting that springs are used elsewhere in orthodontics, he set out to apply this technology to impacted canines, and the Isoglide eruption spring was born.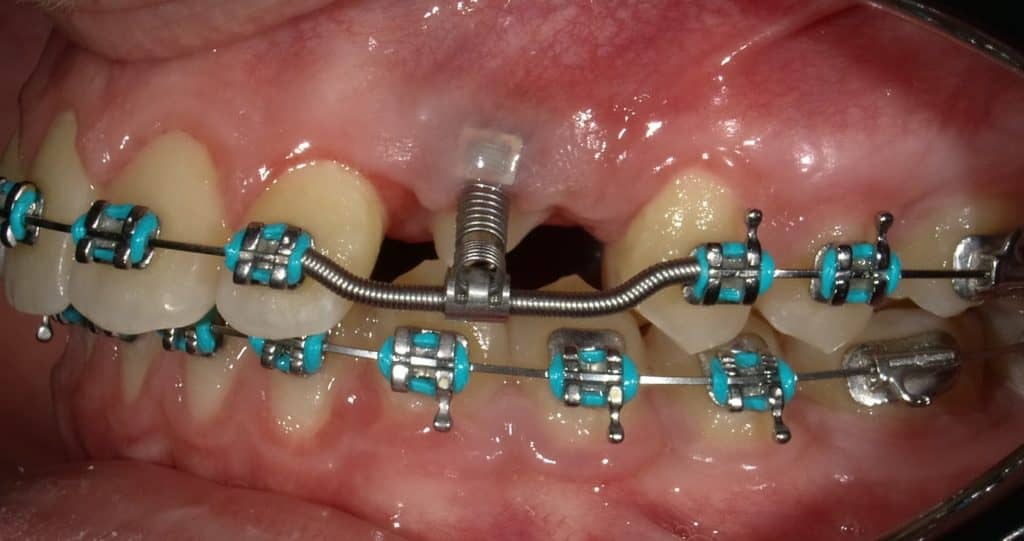 Constant pressure, little to no reactivation
Isoglide uses a nickel-titanium coil spring to put low, constant pressure on the impact teeth. When placed correctly by a periodontist or oral surgeon, the Isoglide eruption spring requires little to no reactivation to bring the impacted tooth into the mouth—translating into less patient discomfort and less chair time.
According to Coleman, Isoglide's impact goes beyond patient comfort and reduced chair time; it also results in teeth that erupt in weeks not months.
"If the orthodontist does the correct prep work and the surgeon places it correctly, which is detailed on the website—and both those things are critical—most teeth fully erupt without reactivation in about 5 to 12 weeks, as opposed to 6 to 8 months," he says.
Coleman, who holds two patents on the technology related to the Isoglide eruption spring, typically books patients to see him 8 weeks after the periodontist/oral surgeon has bonded the Isoglide spring. By the time the patient comes in, it's not uncommon to find the tooth has already erupted. Coleman can then take the spring off and place the bracket.
As Coleman puts it, Isoglide, which is manufactured by a California-based medical device company, is just one more tool in your kit as an orthodontist to handle a common problem—a tool that helps you treat your patient more efficiently and more comfortably. "That's all it does, and, to me, that's a huge win," he says. OP