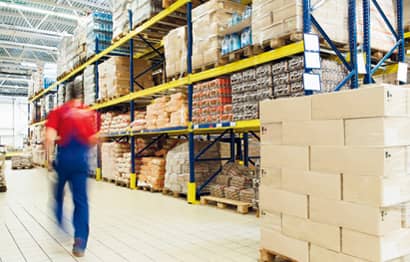 With orthodontists constantly looking for ways to operate their practices more cost-efficiently, a logical place to save money is on the products used to deliver and manage treatment for patients. Orthodontic Products spoke with Haley Sweitzer, member service coordinator for G&H Orthodontics' Ortho Club, a wholesale provider of orthodontic products that offers its members discounted pricing.
Orthodontic Products: What's new at G&H Orthodontics?
Haley Sweitzer: G&H recently acquired a subsidiary company named the Ortho Club. The Ortho Club is a membership-based buying group offering wholesale prices on clinical supplies, as well as discounts on most G&H products. The Ortho Club emulates the business model of Sam's Club® and Costco®. Members pay an annual fee of $400 and receive deep discounts on quality, brand-name products from companies like Reliance, Kodak, Leone, Adenna, Metrex, and Heraeus Kulzer.
OP: What makes Ortho Club unique? How do customers benefit from it?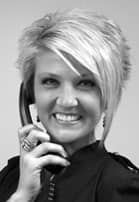 Sweitzer: With the acquisition of the Ortho Club, G&H is able to offer a variety of products never before available within the orthodontic industry. The comprehensive product line includes over 6,000 disposable, consumable, and treatment supplies used clinically every day.
The Ortho Club offers a variety of necessary, top-of-the-line brand-name supplies, all sold to members at wholesale prices. Members receive the same, low prices for all products; this is different than large, dental suppliers who offer varied discounts on specific products to certain offices only. Another benefit of G&H's Ortho Club is that we are strictly an orthodontic supplier, which means all purchases are kept within the orthodontic industry.
OP: What type of discounts or incentive plans does Ortho Club offer its customers?
Sweitzer: G&H has prided itself on manufacturing quality products that are sold at value-added prices. Members of the Ortho Club receive discounts on G&H's manufactured archwires, springs, and elastomerics, as well as auxiliaries, patient supplies, and instruments. The Ortho Club purchases clinical products in high volumes and sells at low margins. Because the Ortho Club purchases products in high quantities, we receive accelerated distributor pricing from vendors. Vendors sell to the open market at retail prices. Because we sell at low margins, our prices are lower than retail.
OP: What other products or technologies is G&H working on?
Sweitzer: G&H recently acquired a bracket, band, and tube manufacturing company named ODP (Orthodontic Design and Production). G&H now designs and produces its own brand of brackets, bands, and tubes using MIM technology. The Agility bracket is the latest design of a self-ligating bracket. Ortho Club members receive discounts on all brackets, bands, and tubes.
OP: Looking ahead, what's next for G&H and Ortho Club?
Sweitzer: G&H will be introducing a newly designed ODP ceramic bracket at the AAO meeting in Philadelphia, and a new stainless steel mini-twin bracket will be introduced this summer. Ortho Club's scope of products will continue to expand. OP