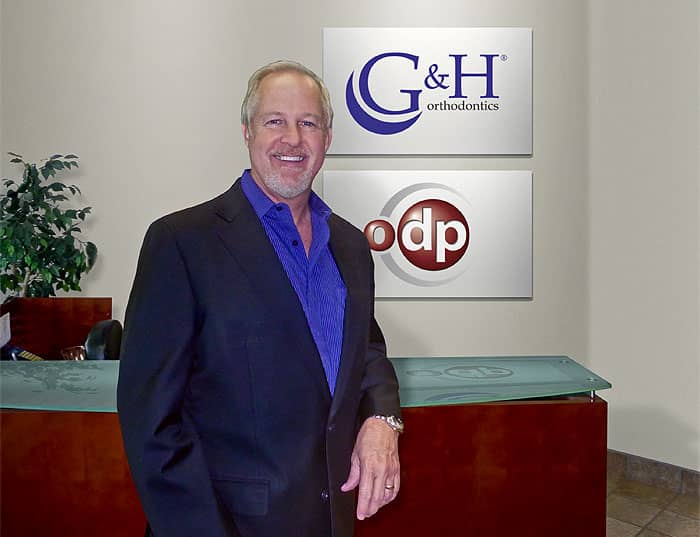 G&H® Wire Co, Franklin, Ind, and Orthodontic Design & Production Inc (ODP), Vista, Calif, have announced their merger.
The combined company'??s core product line will now expand to include ODP's orthodontic brackets, bands, and buccal tubes, in addition to the archwires, springs, and elastomerics manufactured by G&H.
Each of these products will continue to be designed and manufactured in the United States at the company's Indiana and California facilities.
"The combination of ODP and G&H instantly generates a powerful, comprehensive line of advanced orthodontic technologies and ancillary products that will continue to have a meaningful impact on the advancement of orthodontic science," said Russ Trenary, President and CEO of G&H (pictured). He added that "In addition to our vast Ortho Club® offering, we believe we now have the widest range of private label and branded orthodontic products available to independent distributors, giving them a uniquely competitive advantage in today's global market."
"Since its inception, ODP has worked hard to make value and quality synonymous with its brand," said ODP's president, Patrick Roman. "The fact that G&H recognizes the enormous upside of a growing and versatile orthodontic design and manufacturing firm such as ODP makes this an exciting time in our history."
You can read the complete press release from G&H here.
You can read the complete press release from ODP here.
For more information about these and other orthodontic companies, visit our Buyer's Guide.