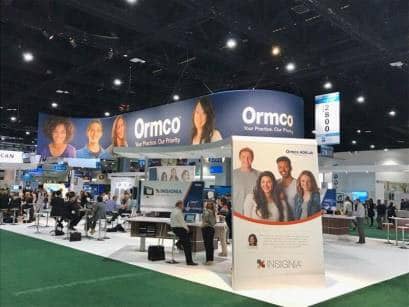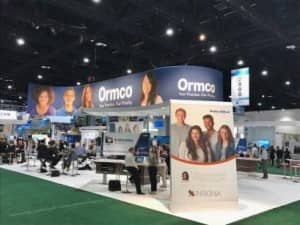 Ormco Corp, Orange, Calif, plans to showcase a number of its new product innovations at the upcoming American Association of Orthodontists (AAO) Annual Session in Washington, DC, on May 5 to 8, 2018. Ormco, along with AOA Lab, Sturtevant, Wis, Ormco's lab partner, will feature its new Symetri™ Clear and Insignia™ twin appliances, as well as the latest developments in the Damon™ System, advancements in retention technology, and new premium instruments.
According to a press release from the company, AAO attendees visiting the Ormco booth (#1017) will have opportunities for both hands-on product interactions as well as personalized mentoring sessions with industry thought leaders to discuss "the latest mechanics and methods to streamline treatment, market your practice and create healthy, beautiful smiles."
Among the products Ormco will highlight at AAO are its Symetri Clear twin brackets, made of polycrystalline-alumina using advanced ceramic manufacturing technology. Symetri Clear is designed to improve tie-wing and torque fracture resistance, while also featuring a smooth rounded surface for patient comfort. According to the company, the rounded surfaces reflect less light, allowing the bracket to better blend with tooth enamel. Symetri Clear features a low profile, a proprietary laser-etched pad for easier bonding, and non-destructive single-piece removal.
Ormco will also feature Insignia, its award-winning platform, and the debut of Damon Q2 at its AAO booth. Insignia will soon be available to the conventional twin market, while Damon Q2 will make its official debut at AAO 2018. Damon Q2—the eighth generation Damon System bracket—combines the Damon bracket features with improvements in rotational control and ample under tie-wing area, according to the company.
The Ormco booth will also feature Memotain™, the latest innovation from AOA Lab. Memotain is a digitally designed and fabricated medical-grade Nitinol lingual retention wire manufactured to forestall fatigue and for precise, comfortable, microbe-resident long-term therapy.