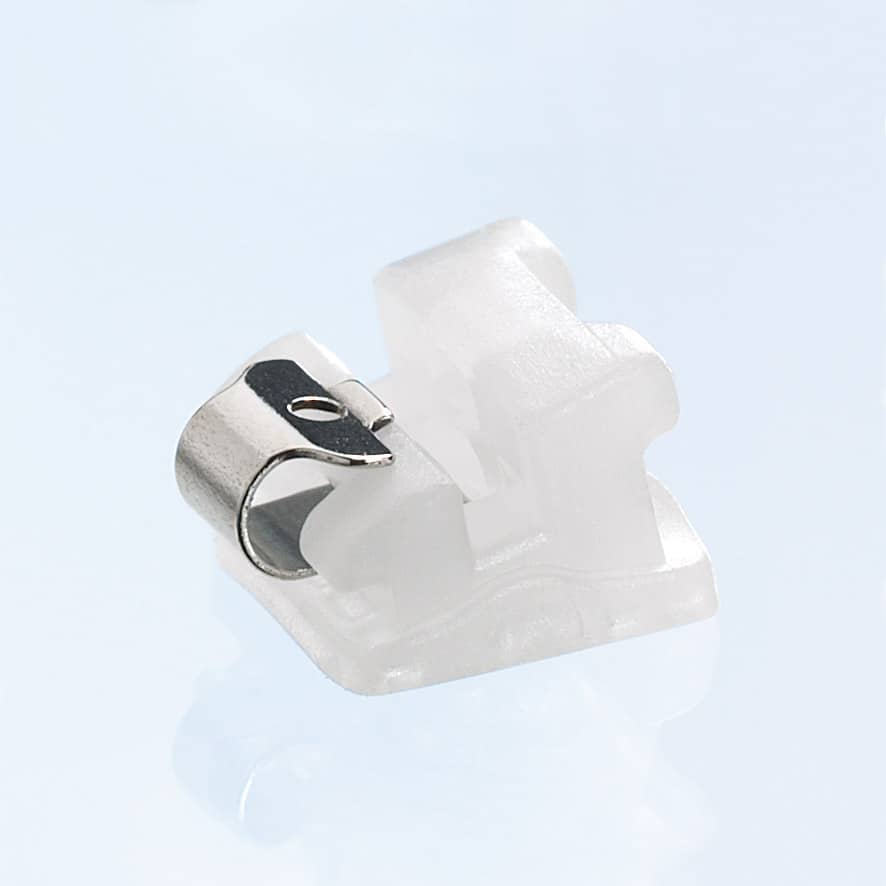 Forestadent USA, St. Louis, introduce QuicKlear®, the new ceramic version of the Quick 2.0® self-ligating bracket system.
QuicKlear brackets feature a newly developed ceramic mixture designed for aesthetics and stability. The brackets are active and twin-winged, with the same closing mechanism as the Quick 2.0 system. The clip opens toward the occlusal aspect and is made of a highly elastic chromium-cobalt alloy. It can be opened from the vestibular or gingival aspects. New guidance channels and a special, easily seen funnel facilitate opening with a probe from the gingival aspect. The clip can be closed by gentle pressure from a finger.
The inverse-formed, hook-style base with diametrically offset retaining holes and bevelled mesiodistal edges provides for bonding between the bracket and tooth and helps the bracket to be debonded without splintering. An occluso-gingival edge on the bracket base prevents excess adhesive flowing into the clip mechanism. Rounded slot edges and a four-contact-point slot provide controlled force transmission and minimal friction.