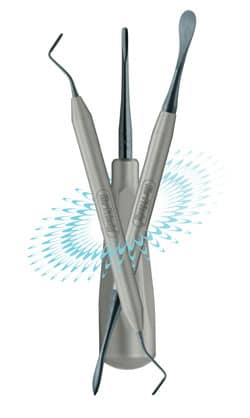 Hu-Friedy, Chicago, recently launched its Black Line Surgical Instrument Collection. The collection features a performance-engineered coating to enrich contrast and reduce light reflection during procedures.
The 51 handcrafted Black Line instruments include periosteals, periodontal kives, periotomes, luxating elevators, surgical curettes, bone chisels, and sinus lift instruments. The collection also features a performance-engineered coating for a harder, smoother surface, providing improved lubricity and edge retention. According to the company, the black finish also allows for visual acuity at the surgical site and underlying tissue.
For more information about this and other orthodontic companies, visit our Market Guide.