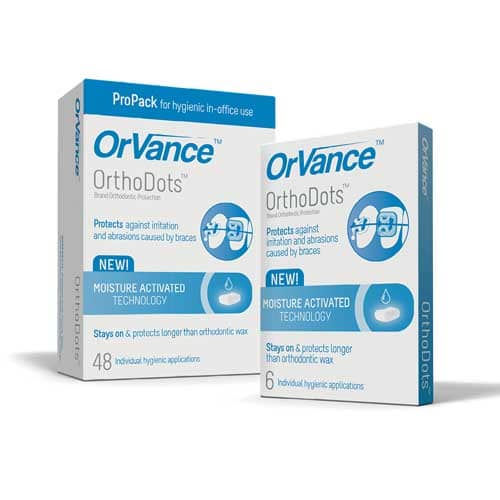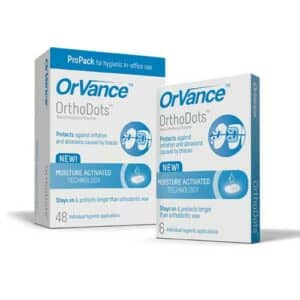 OrVance™, Grand Rapids, Mich, has introduced OrthoDots™, a solution to abrasions caused by braces and other orthodontic appliances.
OrthoDots are made of biomedical grade silicone with a proprietary Moisture Activated Technology, which allows for an easier and more effective application, according to the company. The pliable silicone material used in OrthoDots prevents the crumbling associated with traditional wax products.
OrthoDots come in two packaging options that are specifically designed to comply with FDA guidelines for medical devices that are likely to be used across multiple patients. The ProPack offers 48 individually packaged applications, complying with CDC and FDA guidelines for healthcare settings. The Patient Pack option provides six individually packaged applications in a perforated strip.
OrthoDots are available from major suppliers, including Henry Schein and Patterson Dental. Patients can purchase OrthoDots directly on amazon.com.