Think of referral marketing like compound interest: The longer you do it and the more consistent the process the better the results
By Roger P. Levin, DDS
Good referral marketing is an essential aspect of orthodontic practice success. The single biggest factor that causes referral marketing programs to fail in orthodontic practices is inconsistency. In some cases, it may actually be better to not have a referral marketing program at all than to have one that is on again and off again. The inconsistent approach often leaves referral sources feeling like you don't appreciate or care about them.
Referral marketing is a science and should be treated as such. If the science is properly applied referrals and referral sources increase every time. But it must be done right, and it must be consistent.
Based on 37 years of orthodontic consulting, Levin Group strongly believes that every orthodontic practice will benefit from a strong, steady, and consistent referral marketing program.
Think of referral marketing as you would the concept of compound interest. The longer you do it and the more consistent the process the better the results become. Practices that work consistently day after day, week after week, and year after year will exponentially increase referrals over time.
Not every successful referral marketing program is the same, but they all share one characteristic—consistency. Some are based on relationships. Some are based on education. Some are based on the strength of the orthodontist's personality. Some are based on events and activities. Most are some combination of all those things. All of them though are built around a documented annual referral marketing calendar the focuses a structured plan that is diligently executed by the practice team.
Consistent referral marketing will catapult a practice to the top levels of performance. OP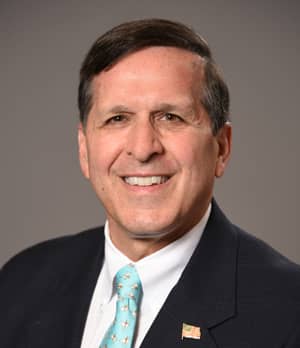 Roger P. Levin, DDS, is the CEO and founder of Levin Group, a leading practice management consulting firm that has worked with over 30,000 practices to increase production. A recognized expert on orthodontic practice management and marketing, he has written 67 books and over 4,000 articles and regularly presents seminars in the United States and around the world. To contact Levin or to join the 40,000 dental professionals who receive his Ortho Practice Production Tip of the Day, visit levingroup.com or email [email protected]