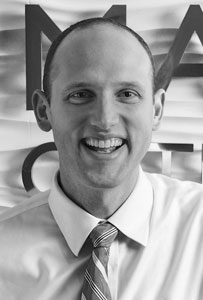 By David W. Majeroni, DDS, MS, APC, Alamo, Calif
Orthoease is that kid on the block that makes everyone jealous because it is just naturally good at everything.
We use the system's integrated imaging, texting, email, automatic billing, online forms, iPad check-in, and iPad treatment conferencing. But, most pivotal to our practice is the system's ability to keep track of almost anything through custom font coloring.
Have you ever had that patient you know is in Invisalign treatment and you ask, "So, have you been able to change the trays every 2 weeks?" Only to have the patient respond, "I'm using AcceleDent. You told me I could change them every week."
This exchange doesn't happen at our office anymore, thanks to Orthoease. Instead, I can change the font color of the patient's first name so when I see it in the chart highlighted in orange, I know they are Invisalign using AcceleDent.
Or how about that patient highlighted in green that, without delving into his chart, we automatically know he doesn't do so hot with impressions?
Then there's the quick look at the schedule and, literally popping off the screen in electric blue, are all the patients that I am delivering an appliance to that day. With one quick look, I can make sure during our morning huddle that the proper materials came back from the lab.
Within our office, having the ability to color-code any aspect of Orthoease is the ideal way to communicate any important detail without having to dive into the patient's chart. OP