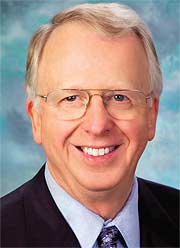 By Michael C. Alpern, DDS, MS, Port Charlotte, Fla
One of the most common and important clinical hurdles to profitability is treating patients in the time allotted. Deviation from treatment time, whether shortened or extended, can severely affect the profitability of your practice.
During the patient evaluation, a treatment time estimate is made. This estimation is then used to look at the months remaining in treatment to see if the patient is on track, but by doing so, it's easy to underestimate the actual work remaining. I have found it to be more beneficial to begin looking at treatment time as a percentage of the whole. For me, knowing we are 66% of the way through treatment is a lot more valuable than knowing they have 8 months remaining.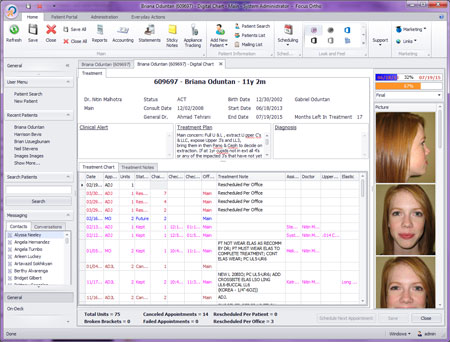 I also like to keep a close eye on my payments in comparison to treatment time. Over my 38 years of practice, I have found that when a patient is finished with treatment, but not finished paying for it, we have greater collection problems.
Our practice-management software from Focus Ortho has an elegant solution for keeping track of these metrics. Each time we seat a patient, the digital chart shows two progress bars. The top bar shows the progress of the patient's treatment, while the bottom bar shows their payment status. (The payment status even changes colors if the patient is past due.)
These progress bars provide a quick, chairside evaluation, which helps to prevent costly treatment delays and/or payment issues.