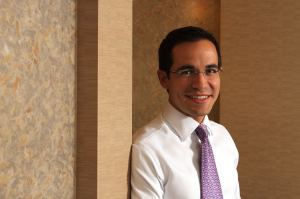 Dustin Burleson, DDS, and his practice, Burleson Orthodontics, Kansas City, Mo, will be partnering with international nonprofit Smiles Change Lives (SCL) to host its "Share a Smile" program for the second year in a row.
For every child who begins orthodontic treatment with Burleson Orthodontics during the month of October, Burleson will also treat a child through Smiles Change Lives, an organization that connects low-income children in need of orthodontic care with orthodontists willing to donate their services.
Burleson Orthodontics held its first "Share a Smile" program last October, in honor of National Orthodontic Health Month. During that month, 152 children began their treatment at the practice, and Burleson agreed to treat the same number of patients through SCL.
"The Share a Smile program is one of the most exciting times of the year in our practice," Burleson explains. "The whole team looks forward to the opportunity to change more lives right here in Kansas City."
"This year, again, we are partnering with Smiles Change Lives and hope to treat over 150 children who desperately need but cannot afford orthodontic treatment," Burleson reports. "What better time than October—National Orthodontic Health Month—to promote the benefits of a healthy, happy smile."