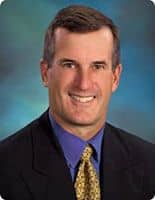 Smiles Change Lives (SCL), Kansas City, Mo, has given its inaugural Gini Awards. The awards, named for the nickname of the nonprofit's cofounder Virginia Brown, recognizedvolunteers who stood out as remarkable ambassadors for the SCLmission of providing access to orthodontic care for children in need.

Gini Awards were given to the following orthodontists:

• Steve Hechler, DDS, MS, PA, Overland Park, Kan, has been an SCL provider for more than a decade, with 12 SCL patients in treatment and nine others that have completed treatment. He is the mastermind behind many SCL fund-raising projects, special events, and program enhancements.

• Stephen Litton, DDS, Golden Valley, Minn, recruited more than 30 orthodontists and the University of Minnesota School of Dentistry to provide screenings for qualified children. As a result of his efforts, 65 Minnesota youths have new smiles and eight more are ready to start treatment.

• Frank Egan, DDS, PC, and his wife launched an SCL program serving Long Island, NY, recruiting 25 orthodontists and the State University of New York at Stonybrook as SCL's screening partner.

• Kelly Toombs, DDS, Prairie Village, Kan (pictured), is the founding orthodontist for SCL and has served on the National Board of Directors and the Kansas City area advisory board since 2001. Toombs has treated more than 50 SCL patients to date, a record for the agency.