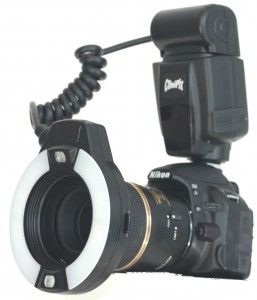 CliniPix Inc, Wellington, Fla, rolled out its new I-TTL ring-light model, which features a metal shoe plate designed to eliminate common flash breakage.? Rather than a thumb-wheel locking mechanism, the I-TTL model utilizes a positive flip-lock designed to prevent loss of contact between the camera and flash.
An E-TTL unit is also available for Canon cameras.
The CliniPix I-TTL is powered by four alkaline or NiMH AA batteries and is designed for use with most Nikon digital DSLR cameras. Adapter rings intended to fit a variety of macro lenses are also available.
Full operating instructions as well as unlimited, toll-free customer support are included.