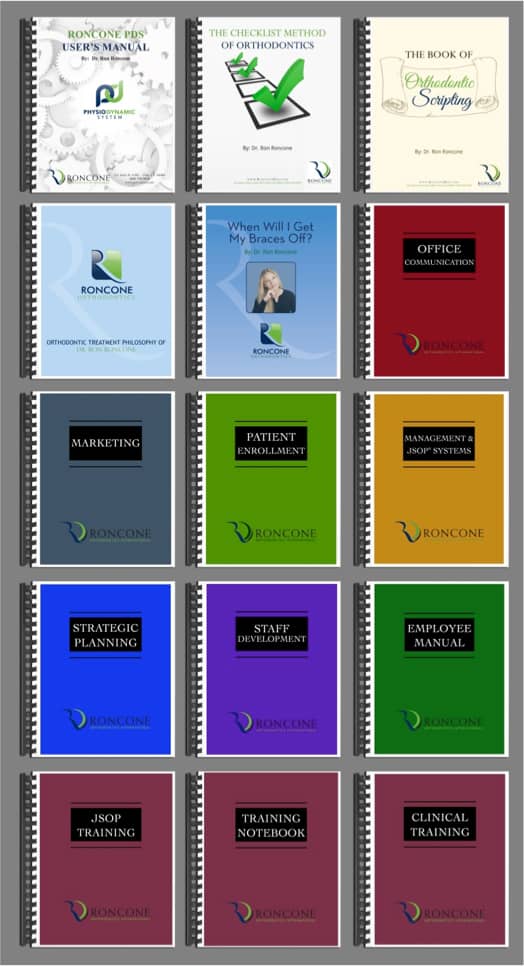 Roncone Orthodontics International is offering the Roncone library of manuals at a discounted price. For a limited time, customers can buy any three manuals for $500, or all 15 manuals for $1,975. According to the company, the full library of manuals typically costs $5,100.
The 15 manuals available cover a range of orthodontic topics. Titles include:
Strategic Planning
Employee Manual
Staff Development
Management & JSOP Systems
JSOP Training
Training Notebook
Clinical Training
Marketing
Patient Enrollment
Office Communication
When Will I Get My Braces Off?
Orthodontic Treatment Philosophy
In addition, Roncone Orthodontics International recently introduced three new Roncone JSOP manuals—PDS User's Manual, The Checklist Method of Orthodontics, and The Book of Orthodontic Scripting.