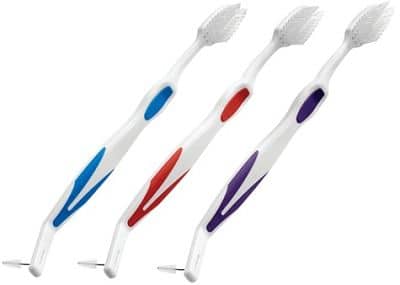 Henry Schein Dental, Melville, NY, has introduced a new line of double-ended Acclean® Orthodontic toothbrushes with aninterdental brush. The brush removes debris between braces, teeth, and hard-to-reach areas, according to the company. With a V-shaped, oval-trimmed brush head, the brush head is designed to provide better access to posterior teeth.
The rounded, diamond-polished bristles are made of soft DuPont™ Tynex® natural filament. Acclean Orthodontic toothbrushes are available in assorted colors and in a 12-count box.
For more information about this and other orthodontic companies, visit our Market Guide.