Amy Jackson, DDS, MS, seeks out solutions to make the day-to-day running of an orthodontic practice easier—whether that be air filtration systems to make daily mask wear more comfortable or a retainer subscription service to streamline retention.
By Tonya Johnson
The COVID-19 crisis was a hard pill to swallow, says orthodontist Amy Jackson, DDS, MS, who has been treating patients in San Antonio, Tex, for the past 15 years. But once she and her orthodontic staff got over the initial shock of the growing pandemic numbers across the globe, and the impact mandatory shelter-in-place orders could have on private practice, they quickly shifted their focus to the adaptation of what the "new norm" of caring for patients would look like when the doors reopened.
"We have to communicate to our patients differently now, and they have to feel that we are doing things differently to make sure that they are safe. The same applies to our staff," she adds. "By making sure that everything is cleaned and sterilized, we minimize the potential spread of coronavirus to them and the doctors as well."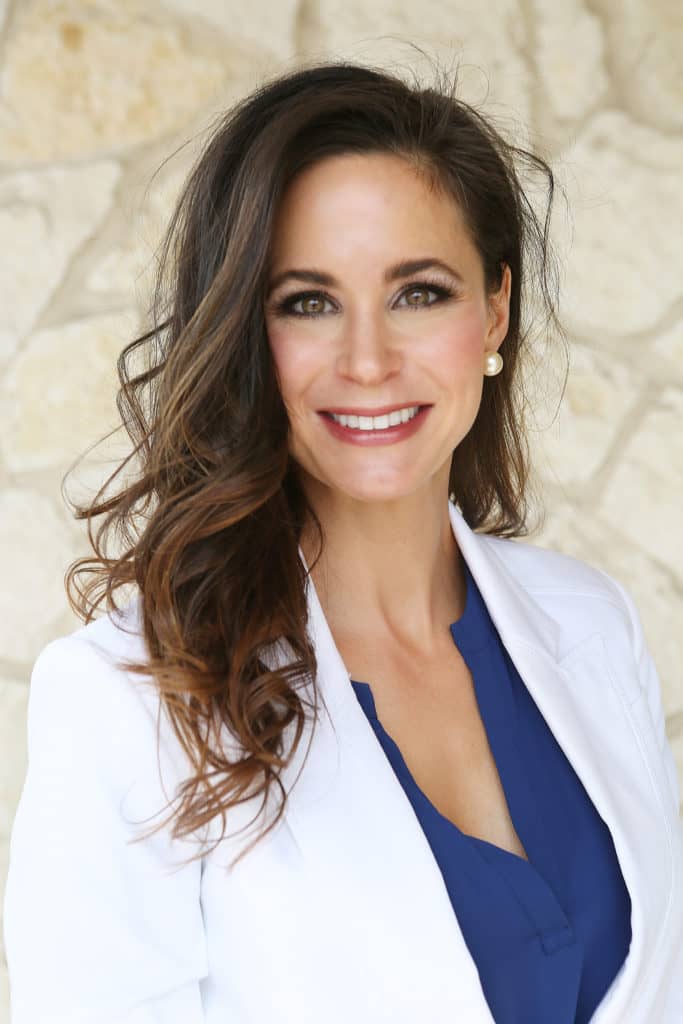 In addition to implementing CDC infection control regulations at South Texas Orthodontics' four locations, Jackson, like others, has stockpiled personal protective equipment (PPE) including, gowns, shields, and N95 masks. And with a typically busy schedule of more than 40 patients a day, she admits that the updated safety guidelines of wearing a mask for a long period of time, while performing daily tasks in the office, are a struggle—one that she knows many doctors are going through.
The routine she describes is "very different and very hot, making it very hard to breathe."
"When I tried talking with patients through the mask during clinical procedures, at the chairside, or communicating with parents about their child's case over the phone, I had difficulty breathing because I was re-circulating the carbon dioxide that I was exhaling out and then inhaling back in," she explains.
THE WE CARE PROJECT
In talking to staff and colleagues, Jackson heard similar complaints, as well as reports of headaches and overheating from the physiological stress of wearing a mask all day. To solve these discomforts and help fellow orthodontists breathe easily, Jackson and the After Ortho Revenue team, a venture she created, have launched the WE CARE breathe easy project by partnering with the U.S.-based Easy Flow mask company.
"Easy Flow is a personal air filtration device that was created 7 years ago for air pollution," says Sarah Anthony, Easy Flow's director of communications. "We originally sold our product in China and India, places with the worst pollution, and recently brought our product to the USA in 2019."
Although the device is not a medical product, since the COVID outbreak, Anthony reports that many medical professionals have used Easy Flow as an added level of protection and to combat the effects of wearing a mask all day long. The company has recently started the process to get approved by the Food and Drug Administration (FDA) due to the surge in demand in the medical field. Anthony says all of the product components are made by FDA compliant factories and the company shares its filtration tests results on its website.
"When wearing a mask alone, you are breathing unfiltered air from the gaps. Even a fitted N95 mask has leakage, otherwise you would not be able to breathe. When wearing an Easy Flow, you are now breathing in filtered air and the positive air flow prevents unfiltered air from entering in through the gaps," Anthony adds.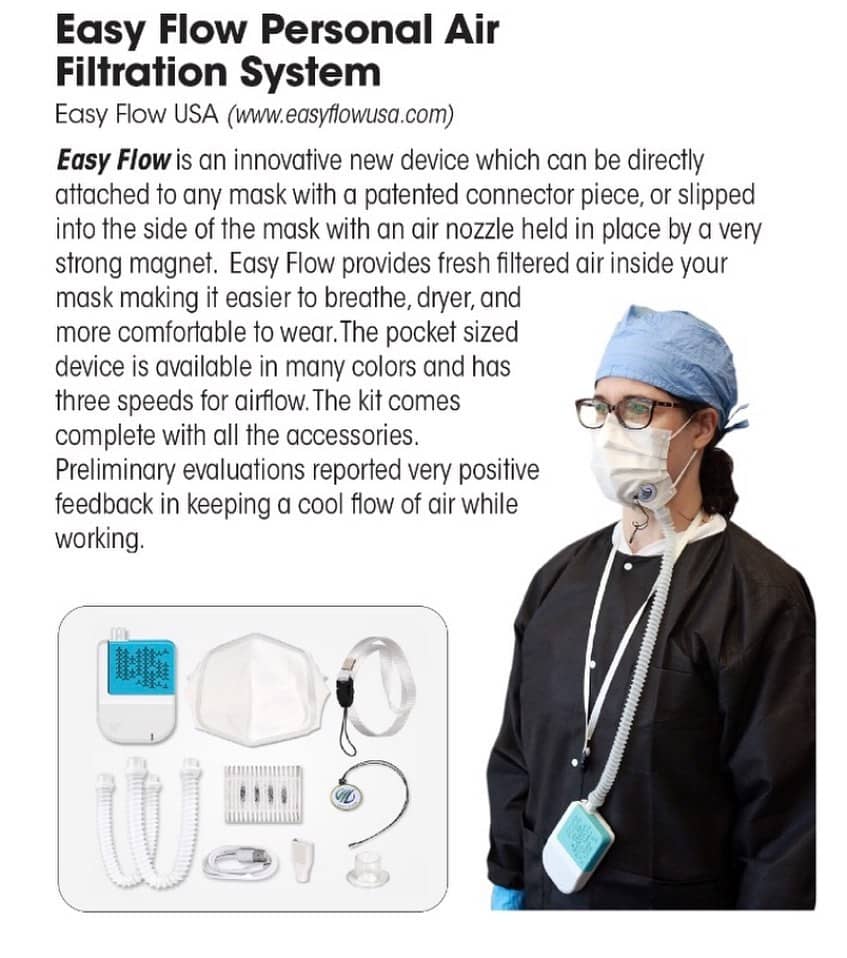 In addition to the doctors, the company reports that dental hygienists have become a growing target customer, and thousands of dental offices are currently using the device. As soon as Jackson found out about the product, she reached out to inquire about how to promote the mask through her platform.
The design of an Easy Flow mask has been a "game changer," Jackson says, for her and the fellow orthodontists who have now converted to wearing one on a regular basis. According to Jackson, other doctors have referred to the product as a "lifesaver" for professional use at their practice and for personal use during air travel, especially since it's now required that all passengers wear a mask the entire flight.
RETAINERS FOR LIFE PROGRAM
Another problem that Jackson has always wanted to solve during the orthodontic treatment process is the shattered relationships between patients and their doctors, that can happen in just one appointment over a lost retainer.
"As orthodontists, we spend two or more years working to build a great relationship, great rapport, and great experience with our patients, whether that be a child, an adolescent, or an adult," she says. But when it comes to payment issues over a retainer replacement, parents blame the kids, kids blame the parents, and the doctor gets caught in the crossfire. That's what truly tugged her heart strings and pushed her to work on a way to change the system. She wanted to turn a negative experience into a positive solution for patients and their families, but there was never a feasible way to do it, until the introduction of digital scanning technologies and 3D printers.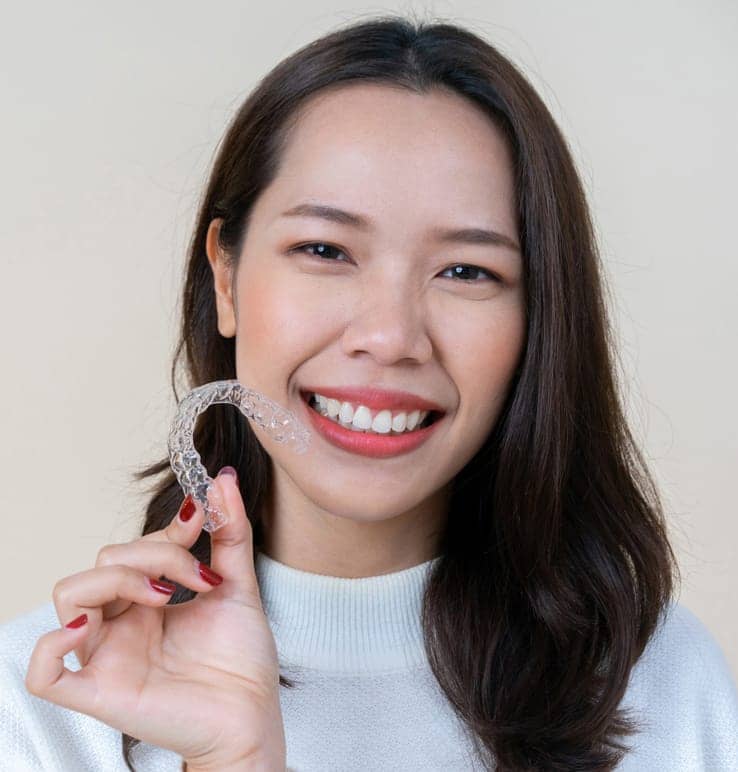 Inspired by the latest innovations, she introduced the Retainers For Life (RFL) program at her practice 4 years ago. Now when patients end orthodontic treatment, they can choose to upgrade into the RFL program, and the doctor will scan a digital copy of their teeth to be stored on Retainers For Life secure cloud. That way when a retainer is misplaced, they can easily order a replacement set online. Jackson or an orthodontic team member pulls the digital copy, makes a 3D model, then ships the retainer directly to the patient for just $39.00 per retainer. 
When it comes to practice workflow, the RFL program has streamlined retainer checks at South Texas Orthodontics, and freed up chair time for more profit producing procedures. According to Jackson, the doctors using RFL are adding on average $80,000 to their top line revenue. With an 80% conversion in the top producing locations, she says that the demand for the program grows every year.
SOCIALLY RESPONSIBLE COMPANIES
But it's not just about making money. She specifically built After Ortho Revenue and Retainers For Life as socially responsible companies that were founded on the ability to help people. While it's important to run a viable business, she points out that "our North Star is to make sure that we are a good ambassador to our community and the orthodontic professionals."
Through its partnership with After Ortho Revenue, Easy Flow has promised a 15% discount for all orthodontists who register through afterorthorevenue.com, using the "RetainersForLifeDiscount" coupon code. According to Jackson's After Ortho Revenue website, neither After Ortho Revenue nor Retainers For Life is financially invested in Easy Flow, nor were they paid for their recommendation.
Meanwhile, for those who are interested in the Retainers For Life program, once registered, doctors will be assigned an integration specialist (IS) that works as an extension of their practice. The IS trains the team on how to sell the program at the practice, giving them the tools needed to make the program successful and then helps them monitor their progress with time.
THE FUTURE OF ORTHODONTICS
Post COVID, Jackson is hopeful that practitioners like herself will continue to find smarter ways to streamline practice.
"There were a lot of things we were just doing because the doctor down the street did it, or because that was the way it had always been done," she says. "SmileDirectClub exists because it was speaking to something that we in the industry were not. It's time that we listen to our patients. And they're busy. So we need to find a way to make appointments faster, easier, more efficient, and meaningful."
Tonya Johnson is associate editor of Orthodontic Products