Part 5 in our SEO Fundamentals series: The characteristics of quality content that searchers seek and want to consume.
This marks the fifth, and final, article in our five part series on SEO Fundamentals (see below for links to previous articles in this series). Earlier in this series, we defined Objective SEO as technical elements in your orthodontic website that you can control. Now, we're going to focus on Subjective SEO—that is, making sure your website has quality content that searchers seek and want to consume.
The most important signal of quality content is engagement. By analyzing how users take action on billions of searches per day, search engines are able to learn and predict what content users click on, and stay on to receive the most engaging, and most satisfactory experience.
Characteristics of Quality Content
So, how does your orthodontic practice create quality content for SEO? Generally speaking, quality content has several common traits. It is:
Easy to use and navigate
Both relevant and actionable
Optimized for modern browsers, including mobile
Legitimate, credible and unique
For each page on your site, ask yourself whether your content has these traits. If not, making some changes may be worth the effort.
Inbound Links
One of the most important factors in search ranking is inbound links, or links on other web pages that link to your content. The more diverse sites that link to your content, the more search engines will value that content. Why? Because a link from another site is an indicator of quality and credibility.
In addition, links from other orthodontic themed websites such as orthodontic suppliers or orthodontist directories tell search engines that your site is related to that topic.
If you've structured your website navigation properly, you should have a solid base of internal links for your content. Inbound links from external sources, however, are more difficult to control. Although, some links you can control are from business search databases such as Yelp, Google My Business, LinkedIn, and Bing Places.
Leading Patients to Water
Just because you create great content doesn't mean people will be able to find it. Here are three ways to get your content out into the world, so people can find it on your site:
Paid media campaigns (eg, Google Adwords )
Manual outreach (asking patients to share if they've had a good experience with your clinic, for example)
Social sharing (ie, posting a link to your website on your social media channels—Facebook, Twitter, and Instagram, for example)
Tip: Try to post between 10am-11am on LinkedIn and 12pm-3pm on Twitter/Facebook for maximum interaction. This is when these platforms tend to see the most engagement.
Final Thought: More Can Be Less
There was a time when it was believed that the more keywords you could put on a page, the better for search engine rankings. No longer. Today, keyword "stuffing," as it is called, not only impairs readability of your text, it also can lower your ranking in search engine results. Using keywords is important but using too many can work against your site.
The best practice is to write for humans, not search engines. Think of a search term for which you would want your webpage to show up, include it at least once on the page, and relate the rest of the copy to that term. There is no minimum or maximum amount of copy to write. If it feels like the correct amount, it is. OP
---
Here is a list of previous installments in our SEO Fundamentals series:
---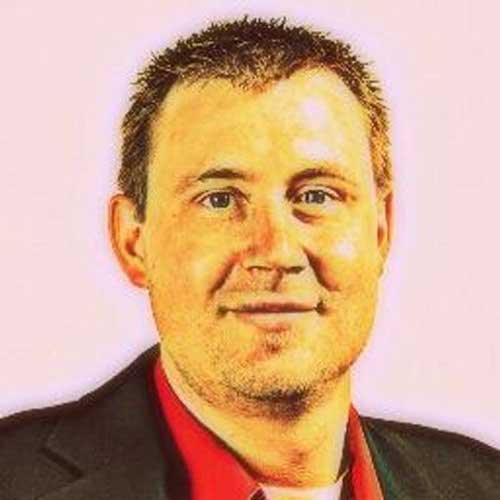 Tracy Henry, MBA, is a digital marketing expert with over 12 years of SEO experience. After years of corporate and agency practice, Tracy now leads 3M Health Care search marketing strategy.
Photo 145667887 © Golubovy | Dreamstime.com