With Marla Merritt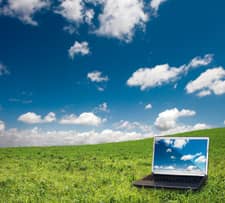 As orthodontists continue to shift toward wireless technology to help them better operate their practices, Orthodontic Products spoke with Marla Merritt, the director of sales and marketing for OrthoBanc, about its cloud-based practice analytics tool, Gaidge.
Orthodontic Products: What's new at OrthoBanc?
Merritt: Toward the end of 2011, OrthoBanc partnered with Impact 360 to create a practice performance monitor. We originally called that product OrthoMetrics but had some concerns about possible marketplace confusion with other similarly named companies. We have rebranded OrthoMetrics as Gaidge, and we are excited about what Gaidge brings to the orthodontic marketplace in 2013.
Gaidge is a cloud-based solution that provides real-time, pulse-of-practice statistics to a doctor anytime, anywhere. Our dedication to help doctors fine-tune their practice is what Gaidge is all about. We designed the Gaidge logo to be reminiscent of a tachometer you might see on the dashboard of a high-performance vehicle with the needle in the optimal zone. A true aid to any practice, Gaidge provides the visual instrument to help a practice monitor performance, spot trends, and adjust their speed.
OP: What is it about Gaidge that makes it innovative or unique? How can users benefit from it?

Marla Merritt
Merritt: Gaidge is an essential practice performance analysis tool for doctors who understand that you can only improve your position by first knowing where you stand. Gaidge provides the insight needed to make informed, strategic decisions without complicated, manual, time-consuming processes.
I think the most unique aspect of Gaidge is its comparison feature. A practice using the Gaidge platform can compare its performance to regional and national averages of other practices on the Gaidge system. This allows comparisons across multiple practice-management software systems. (We are currently integrated with OrthoTrac and Dolphin Management, and will be working with other software management providers soon.)
A practice using Gaidge receives comprehensive management statistics in an easy-to-use graphic interface. We have also built in benchmarks (or goals) for some key performance indicators. When a practice doesn't reach the goal, we provide an alert and some suggestions for how to improve in that one area.
Gaidge is also a great resource for a practice that needs to easily share data with a consultant. Our consultant portal provides quick access to information which creates a gateway of simple exchange and can eliminate hours of work for the practice and the consultant. Gaidge truly is a tremendous aid to any practice.
OP: Is there any other product, system, or technology at OrthoBanc that you'd like our readers to know about? What makes these products special, and how can users benefit?
Merritt: We are very excited about Gaidge, but we also introduced another exciting offering toward the end of 2012: our online Payroll Services. Because our services are managed online, we can offer the same payroll management features as traditional providers for up to 50% of the cost.
Our Payroll Services also help a practice eliminate the risk of costly fines with our free compliance and human resources tools. The HRADVISOR provides helpful alerts and reminders which help to reduce the risk of incurring hefty labor law noncompliance fines while cutting the time spent searching and creating HR forms and procedures down to a few minutes.
OP: Considering the economy, is OrthoBanc offering any discount or incentive plans to customers?
Merritt: OrthoBanc is different from other payment drafting companies because we provide complete account management. We charge one low price per account, and the amount of work that we do for a practice is considerable. We offer our customers a Practice Analysis that shows them a detailed listing of how many times we have "touched" their patients via phone call, letter, payment changes, failed payment follow-up, etc. When our customers see this analysis, they quickly realize the value of their OrthoBanc dollars.
We do offer a discount on our per-patient price if a practice buys a large package of accounts. Our packages never expire, so we aren't mandating that a practice use all the accounts they purchase in a specific period of time.
OP: In your opinion, what is the "next big thing" in orthodontic technology?
Merritt: I am not qualified to speak about orthodontic technology. What I can say is that by using new technology, many practices have found ways to reduce their treatment time but remain concerned about how to collect their fees when payment arrangements need to be made beyond the treatment period.
OrthoBanc can help with that in two ways. First, our credit recommendation product ZACC (the Zuelke Automated Credit Coach) helps a practice determine the credit risk of a client before determining payment options. With ZACC, a practice knows which patients deserve the best payment plans and can consider extending payments beyond treatment when necessary.
OrthoBanc drafting and management also helps assure payments are received when scheduled beyond treatment time. When a practice sets a patient up for automatic drafting through OrthoBanc, that payment becomes a priority. It isn't necessary for the patient to remember to mail in or hand-deliver a payment to the office. It isn't necessary for that practice to call the responsible party when a payment fails. With OrthoBanc taking on those tasks, receiving payments beyond treatment becomes much easier. We have practices that do this regularly and have had great success collecting all their money.
OP: Looking ahead, what's next for OrthoBanc?
Merritt: As you can tell from this interview, OrthoBanc has developed a full suite of financial products that can assist an orthodontic practice throughout the entire life cycle of a patient. We have also recently taken that same set of products to veterinarians via our brand PaymentBanc.
In 2012, we doubled the number of employees that work for our company, and we are still adding people regularly. It is our goal to provide a tremendous set of financial products to orthodontists, dentists, and veterinarians while maintaining the same level of exceptional service that has kept our customers loyal to us year after year. OP
An earlier version of this article mistakenly stated that Gaidge is a practice-management software. Rather, Gaidge works
with
a practice's management software. The corrections are reflected in the text above. We regret the error.