Orthodontic Products spoke to CEO Don Casey about the medical-grade 3D printing system—the first new device specifically built to integrate into the new digital universe created with its partner Google Cloud.
Dentsply Sirona rolled out its new Primeprint Solution for dental practices and laboratories. Primeprint is a highly automated, end-to-end, medical-grade 3D printing system for the manufacture of patient-specific and biocompatible appliances. According to the company, it features a smart hardware and software solution that is optimized for dental applications and can run the entire printing process including post processing. The high level of automation reportedly helps reduce handling times, allows for delegation of tasks, and improves productivity.
Primeprint uses digital light processing (DLP) technology, where resins are polymerized using UV light. The light projector hardens the resin layer by layer.
Primeprint Solution will be the first new device Dentsply Sirona has specifically built to integrate into the digital universe the company is creating with its digital technology partner Google Cloud. The collaboration, first announced last month, will reportedly generate new digital solutions for dentistry, powered by artificial intelligence and machine learning algorithms at scale and supported by an integrated cloud solution. According to Dentsply Sirona, it will have a consistent user interface and user experience across its devices and services that will be as simple to use as a smartphone app. 
The combination of Dentsply Sirona's Cloud and Design Services will form an open, collaborative platform where dental professionals and dental technicians can work together, according to the company. Through this platform, dental professionals can request high-quality CAD designs as ready-to-print files for 3D printing with Primeprint, created by lab technicians.
Primeprint Solition is equipped with dental intelligence through the entire process—from software to 3D printing and post processing. According to the company, regulated parameters ensure the high quality of printed appliances for excellent treatment outcomes. Additionally, the company says Primeprint's process protocol, involving automated process times, supports a high level of safety based on medical device compliance and automatic case documentation.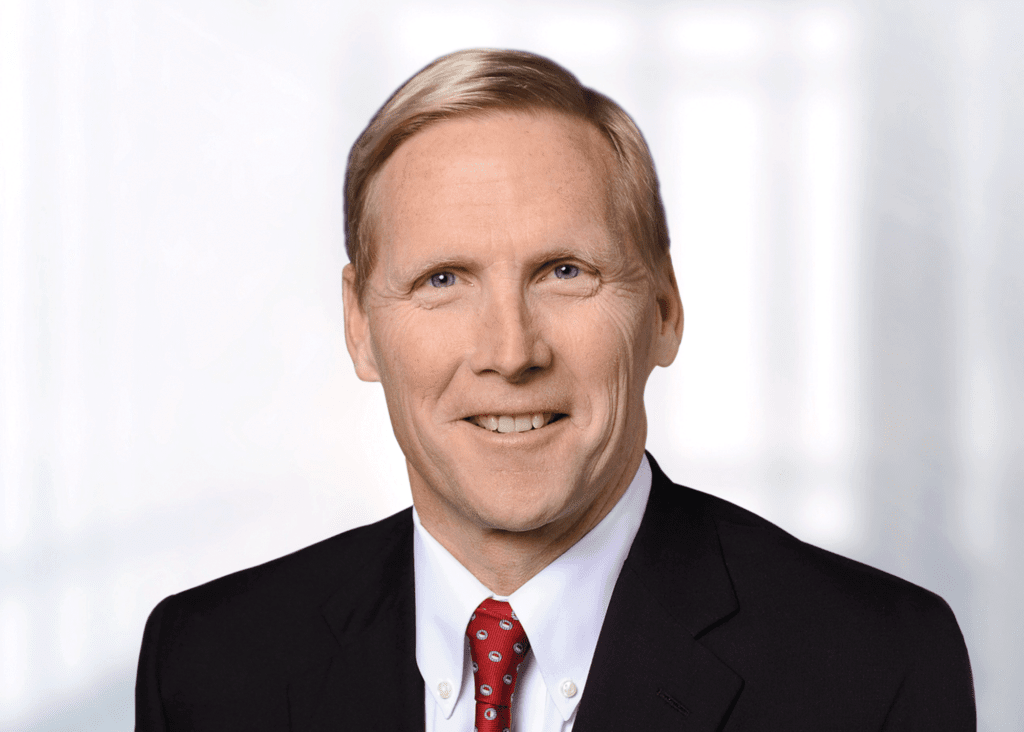 To learn more about what Primeprint and the partnership with Google Cloud bring to the orthodontist's digital workflow, Orthodontic Products spoke to Dentsply Sirona CEO Don Casey.
Orthodontic Products: For those who aren't familiar with Google Cloud, what is it?
Don Casey: Google Cloud is a combination of services available over the internet that can help organizations to go digital. Google Cloud Platform (GCP) includes a range of hosted services for compute, storage, and application development that run on Google hardware. With Google Cloud Platform, customers are able to access computer resources housed in Google's data centers around the world for free or on a pay-per-use basis. 
OP: What does this partnership with Google Cloud bring to Dentsply Sirona? What does it make possible?
Casey: Google and Dentsply Sirona share the same vision when it comes to global oral health. We are excited to bring our dental leading capabilities together—leveraging their tremendous strengths in data storage and sharing, ease-of-use technology, and AI. Working together will enable us to accelerate digitalization in dentistry. 
Collaboration with partners is key for those working in dentistry. As mentioned in our press release the Primeprint Solution is the first offering powered by the Google Cloud collaboration.
OP: Where will this partnership with Google Cloud really impact the orthodontic practice's workflow?
Casey: The collaboration between Dentsply Sirona and Google Cloud is the first of its kind within the dental industry. We believe this partnership is unlocking the full benefits of digital dentistry by providing dentists and orthodontists with an innovative platform that will serve as the digital infrastructure of their practice, specifically:
Excellent digital products and solutions;
Next-generation digital workflows featuring secure and seamless sharing of data with labs and other dental practitioners;
Easy access to data when it is needed;
High-quality 3D visualization of dental imagery;
Stringent data protection and security standards; and
An innovative environment for software, data integrity and storage.
OP: As orthodontic practice's shift further into a full digital workflow, how can they expect this partnership to help them transition?
Casey: Our collaboration with Google Cloud will help dentists and dental labs alike to unlock the full benefits of modern dentistry—whether they are continuing or just starting on their digital journey. Together with Google Cloud, we will make it easier for orthodontists to evolve their digital practice or make the first move into digital dentistry. Additionally, with Primeprint, we are building upon our integrated end-to-end workflow offerings for dental practices and labs. This exciting collaboration will allow us to deliver on our promise to empower millions of customers by proudly creating innovative solutions for healthy smiles. We will succeed in this by giving orthodontists an innovative platform to underpin the digital infrastructure of their practice and enabling a seamless workflow that helps dentists to focus on what matters most: treating their patients.
OP: What does the Primeprint 3D printing solution bring to the orthodontic practice with an in-house 3D printing lab? 
Casey: We want to support all dental professionals in giving their patients a healthy smile. 3D medical printing benefits everyone equally. We believe that Primeprint is a "door opener" for a way to get there that is worthwhile in every respect. The 3D printer provides new opportunities for both practices and laboratories to use digital technologies in an easily accessible way (which also benefits their patients). 
3D printing technology is relatively new in digital workflow in dental practices and laboratories. We are at the beginning of this movement within the dental industry. In this respect, we see great potential for industry growth in this space. The added value for users is primarily that a printer can be used to produce dental applications that exceed the manufacturing capabilities of milling devices or that could only otherwise be made manually at great expense. 3D printing provides industry professionals with more ease of mind and flexibility. The user decides what to use the printer for, based on indications. Professionals also want a printer that can deliver high quality consistently. A very significant advantage to Primeprint is that the complete workflow is mapped: extensive manual post-processing is no longer necessary thanks to the integrated Post Processing Unit (PPU).
OP: Primeprint is described as a "smart hardware and software solution." What makes it "smart"?
Casey: Dental intelligence means that the Primeprint 3D printing solution is designed to meet dental demands. This is realized by embedding dental knowledge and the knowledge of dental procedures into algorithms of software, and usability features of Primeprint and Primeprint PPU. The whole solution is designed with dental intelligence: simplified and highly automated end-to-end 3D printing solution, from dental intelligent software to 3D printing and automated post processing.
For example, different materials have been developed for the different indications. To distinguish the cartridges from each other, each has its own color code, which in turn is assigned to a material. In addition, each cartridge has a RFID Chip which is read and recognized by the software. So, the system has all the information that is needed at all times.
OP: How does Primeprint fit into the Dentsply Sirona digital workflow ecosystem?
Casey: The CEREC procedure with digital impressions and chairside manufacturing of restorations plays an important role in digital dentistry. Primeprint is a useful addition to the company's business portfolio because it covers additional applications. The printer therefore expands the options for the practice and laboratory and thus offers increased efficiency. CEREC and 3D printing technology are not mutually exclusive—they complement each other in digital practices and laboratories. OP
Photos courtesy of Dentsply Sirona.