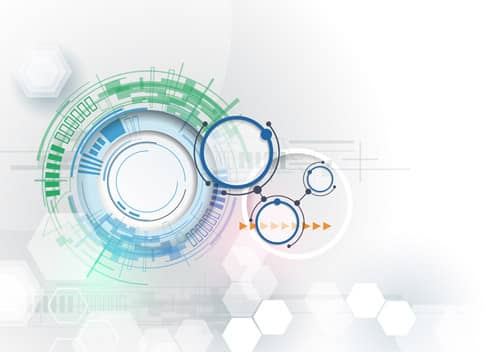 Have you ever tried to map the workflow of the various pieces of equipment and digital technologies you use in your practice? Using lines and arrows, can you plot, for example, how you get from treatment card creation to bracket placement or aligner delivery? Can you move from point A to point B with a series of straight lines or does it take a number of squiggly lines all shooting off in different directions and doubling back on themselves to get you from A to B? If the former, then you likely have a number of systems that work well together; if the latter, well, you likely don't.
If you have an office that considers itself digital and yet the map of your workflow looks more like a jumble of snakes than a straight line, then you likely aren't taking advantage of one of the major benefits of digital technology—product integration.
To learn more about what digital integration looks like and why it's important, Orthodontic Products talked to Reid Simmons, president of Kennesaw, Ga-based Cloud9software, a cloud and web-based practice management software company, and Todd Blankenbecler, president and CEO of Atlanta-based EasyRx, a universal lab prescription and 3D software company. Individually, each of their products is designed to streamline a practice's workflow. But when working together, they take this to the next level.
Orthodontic Products: What does digital integration mean to you?
Todd Blankenbecler: Well, let's look at what the workflow is like without digital integration. First, a patient is added to a practice management software like Cloud9. From there, appointments are scheduled and treatment card entries are made. Separately, the patient is scanned and that file needs to be sent to the lab and a prescription created. Let's say the practice does business with three labs; they have to log into three different systems. Then they need to go back into their practice management software and record that they submitted a prescription because that ultimately is where everything needs to be tracked. And then if they're going to print in house, they need to download and print that STL file.
Reid Simmons: When there is integration, all that data flows in and out of Cloud9 and EasyRx for a digital workflow that's really efficient and gives more visibility regarding the current status.
Blankenbecler: When practices don't think about digital integration, they end up purchasing digital technologies that become standalone functions in the practice; they don't really benefit from the efficiencies and improvements from these technologies because they don't know how to fully implement them. Versus, if they have a digital integration, the workflow works efficiently—meaning the patient is added into Cloud9, the scan is taken with the intraoral scanner, a prescription is created in EasyRx, and all of that data moves between those three components. This then flows to the lab, either in-house or commercial, or it flows right to the 3D printer. All the back and forth communication happens within this digital integration.
OP: What are the disadvantages of not having that workflow?
Blankenbecler: Entering the patient information twice, entering the information separately into both systems and not knowing through your practice management system the status of your prescription and/or even where the STL file is. Doctors and staff almost need a roadmap because their digital data is all over the place. And the thing with digital technology is you end up creating a lot of digital files; so if you don't want to end up with STL files on different machines all over the practice, you need the files stored centrally, and they need to be easily accessible by all systems and backed up and encrypted.
OP: Is the cloud a major component of the digital integration?
Blankenbecler: Very much so. Cloud technologies greatly simplify connecting digital technologies. The other advantage of the cloud would be for either large single office or multi-office practices; when data is stored on the cloud, it's easy to access this digital data from wherever you are working.
OP: When you encounter a customer who isn't taking advantage of digital product integration, do you say something?
Blankenbecler: Yes, absolutely. We always encourage them to look at our partners. Both companies have done a lot of work to get this integration accomplished and it definitely benefits the practice. It helps cut down their work, not only in adding the patient information twice, but in knowing where things stand. But maybe the biggest advantage is that you don't have to log into several systems to get your data. The more we can put at their fingertips chairside, the more efficient they can be.
Simmons: And ultimately, if you're not integrated, your practice overhead increases.
OP: It really boils down to that chairside experience and chairside workflow for the doctor?
Simmons: Correct. That's a critical piece. When everything is digital, they have to access it from somewhere. They have to access it from a computer—that is a digital workflow. The digital integration that we have allows them to do that right from the chair—so not only can they make their appointment and do their treatment card entries, they can look at the scan of the patient and the prescription. That's nice and efficient. The flip side is: Oh, we have to go log into this other website to get that piece of data and that file on that other computer. Oh, We have that up on Dropbox. What's the Dropbox account login again? I can't remember the password—that kind of stuff.
Blankenbecler: The other advantage once a practice has Cloud9 and EasyRx all set up is that they can access the data from anywhere on portable devices.
OP: Cloud9 is integrated with a number of different products, including OrthoBanc, Gaidge, Solution Reach, TeleVox, Sesame, Solutions by Design, and Practice Genius. What does that integration look like?
Simmons: Well, for example, with Practice Genius patients can check themselves in and that not only accomplishes checking them into the practice so staff know they are there, but it also starts their rewards process. And the office can check, even chairside, to see whether the patient has earned a reward or not.
OP: EasyRx has announced a number of integrations recently with practice management software systems like Ortho2 Edge Cloud and Wave Ortho, and 3D printers from 3D Systems, EnvisionTEC, and Moonray. How would you describe EasyRx's integration strategy?
Blankenbecler: We really see EasyRx as having two primary functions. One of those is to help the practice manage all of their lab prescriptions; and the second is to help them manage their digital workflow. To accomplish both of those functions, we feel it's critical that we have as many integrations as possible. We want to be the piece of software that connects digital workflow. And with 3D printers, these companies haven't developed a great answer for how a doctor gets a scan to the printer for printing without EasyRx.
Simmons: The reason Cloud9 is doing all these 3D printer integrations is because they need us to really facilitate that workflow as well. We integrate with iTero®, TRIOS®, and Carestream Dental. We really want to facilitate digital workflow through integrations and we're adding as many as we can.
OP: When an orthodontist is looking to purchase a digital product, there are often a lot of options and a lot of money at stake. The orthodontist may not be familiar with all the options nor have the resources to properly vet which one is right for their practice. Do you think these company/product integrations give a stamp of approval to another company? For example, "You're looking for a 3D printer—here are five we work with. Why don't you start your research with these."
Blankenbecler: Absolutely. I can speak to this specifically. The national sales manager of a large 3D printing company that has a really good printer—the largest dental lab in the world uses their printers—came over to our booth at the AAO Annual Session in May. We started talking about integration with EasyRx. As we're standing there talking, someone came up and said to me, "Tell me about your 3D printer integrations." I opened up EasyRx and showed him how we have FormLabs, EnvisionTEC, MoonRay, and 3D Systems—but not this national sales manager's company. So here's the guy who works for this pretty large 3D printer company and I'm a fairly small company, and he's saying, "I've got to get this integration now." Since the AAO, we've started the technical work to integrate with this 3D printer. So, yes, it's a total stamp of approval. And it was a big deal for us to get the Cloud9 integration along with the other software integrations. They gave us a stamp of approval which is important as we're a newer company. OP