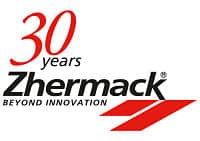 Zhermack Inc, Eatontown, NJ, a company that specializes in the production of materials and equipment for dental practices and dental laboratories, is marking the 30-year anniversary of the company's solution-centered products for the dental and laboratory industries.
Company founders Tiziano Busin and Vittorio Mora began their work in Badia Polesine, Italy, in 1981. Today, Zhermack products can be found in more than 100 countries, and the company has partnerships with over 400 distributors. Its product range covers the needs of dentists and dental technicians, and includes a wide selection of silicones (VPS/A), alginates, resins, plasters, and a complete range of equipment.
Because all of its products are developed in their own laboratory, all Zhermack products contain unique and innovative characteristics. Zhermack directly manages all phases of the production process, continuously integrating the contribution of marketing, sales, quality research, and development and production. Because of its many immediate resources, intervention at the molecular level on individual components and semi-finished products can change chemical structure in order for Zhermack to provide professionals with solutions and constant improvement of products.
Zhermack introduced the first dentistry-specific alginate, and more recently has offered Hydrogum 5, premium alginate that maintains stability for up to 5 days. Other Zhermack offerings include clinical dental products, such as impression materials, hygiene products, and equipment, as well as technical laboratory products, such as silicones, stones, and resins.
For more information on this and other orthodontic companies, visit our Buyer's Guide.