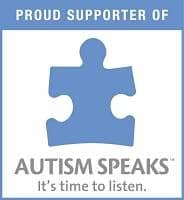 Mydent International, Hauppauge, NY, is donating a portion of the profits from every DEFEND product sold to Autism Speaks.DEFEND products include disposables, infection control, personalprotection, impression materials systems, and oral and procedureaccessories.
"As a parent of an autistic child, it is particularly gratifying to methat Mydent has chosen to support an outstanding organization such asAutism Speaks. It's nice to know that a percentage of what we do everyday is going to help improve the lives of people like my daughter," saidGary Mahr, director of operations at Mydent.
Mydent has committed to a $10,000 minimum annual donation to Autism Speaks.
For more information about this and other orthodontic companies, visit our Buyer's Guide.