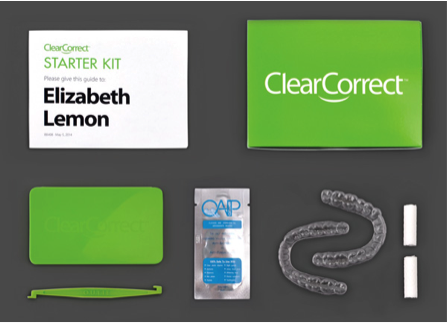 ClearCorrect, Round Rock, Tex, recently introduced the ClearCorrect Starter Kit.
Created for patients just starting treatment, the kit includes aligners designed to apply "gentle pressure" before increasing movement in later stages, according to a release from the company.
The kit also includes a welcome letter for the patient with wear and care tips, an aligner storage case, an OUTIE aligner removal tool, a sample OAP Cleaner, and two Chewies to help seat the aligners.