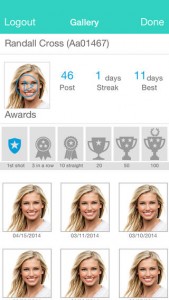 TP Orthodontics, LaPorte, Ind, has launched its first mobile patient monitoring solution, SmileTracker™. SmileTracker is a mobile application that, when used with smile-tracker.com, offers orthodontists a way to monitor patient progress and compliance between appointments.
The company has leveraged the prevalence of social media and the "selfie" craze, creating an app that allows patients to take a daily photo of their smile which is automatically and immediately accessible to their orthodontist through a secure and compliant website, smile-tracker.com. Orthodontists can then monitor progress and compliance at their convenience to check for issues, including proper dental hygiene and correctly placed elastics.
SmileTracker offers both individual picture viewing as well as a time-lapse video of consecutive treatment pictures. Patients can also instantly share their pictures through social media.
The orthodontist begins by creating an account on smile-tracker.com where they issue an individual access code to each patient. The patient downloads the SmileTracker app from the iPhone App Store and enters the access code provided by their doctor. Each day the patient opens the app, lines up their smile using the smile indicator lines, and snaps a photo. SmileTracker can also remind the user to take a picture at the same time every day, and rewards patients for taking consecutive pictures. Photos are placed in the Cloud, enabling orthodontists to access them through their doctor portal on smile-tracker.com.
SmileTracker was designed to improve treatment planning efficiency by giving orthodontists the opportunity to identify compliance issues early, make timely adjustments to appliances, or modify treatment without waiting for the next scheduled office visit.
The mobile SmileTracker application is available through the iPhone App Store and accessible to orthodontists through smile-tracker.com under a monthly user license program.