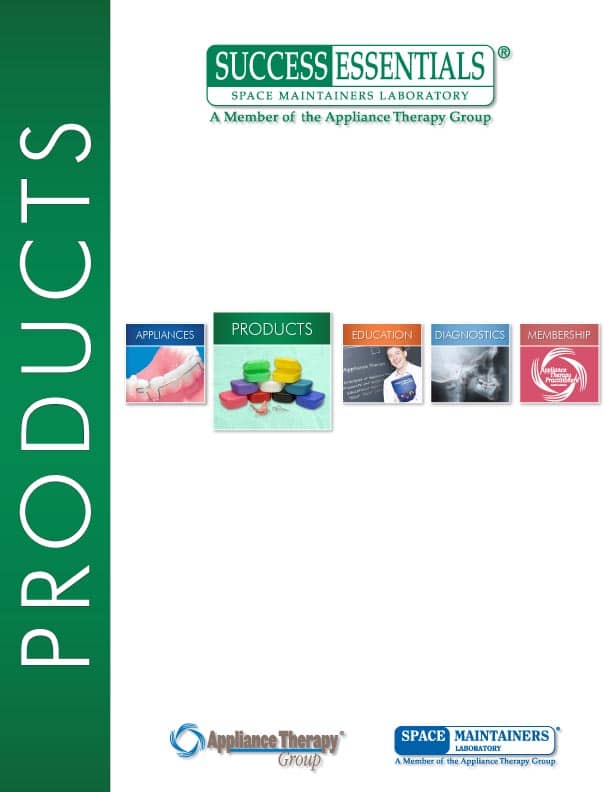 Success Essentials, Chatsworth, Calif, a division of The Appliance Therapy Group, has released its new product catalog. The 85-page, full-color catalog features more than 2,000 specialty products for orthodontic, periodontal, pediatric, sleep, and general practitioners.
All products featured in the catalog are 100% guaranteed and compatible with Space Maintainer Laboratory appliances. Catalog items also are available in smaller quantities to save purchasers additional inventory costs.
For more information about this and other orthodontic companies, visit our Buyer's Guide.